One of the most regretted victims of the crisis in the automotive industry is the Dodge Viper. The SRT10 Dodge Viper will end production with a limited edition of 50 units of a model called "Final edition" and these last 50 cars will start ending production this summer.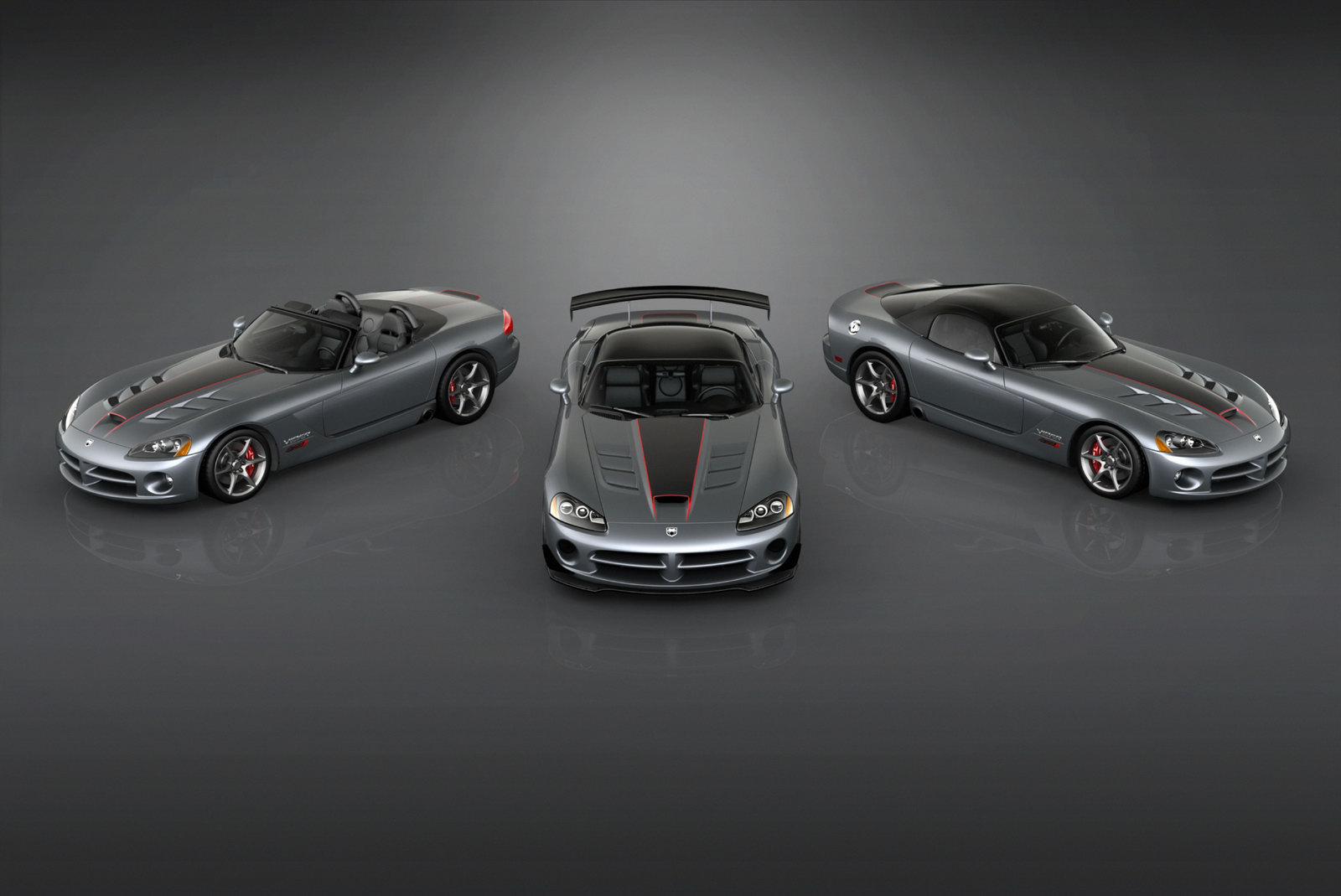 The "Final Edition" will be available on the Coupe and Roadster as well as on the ACR Viper and will consist of a special paintjob, the car will be covered in a clear coat graphite and have a center black racing stripe that will be highlighted by some red accents.
Another thing, but this time available on the Coupe and ACR is something called a "black windshield surround". Something that is to be expected and is going to be on all versions of the Final Edition Dodge Viper is a set of special side sill badges.
Those badges are taken to a new level inside the car where you'll find a dashboard plaque (as to be expected with most limited edition models). Other important things about the interior are the continuous mixture of black and red accents that are on the seats and instruments in the form of stitching and halos.
As the Final Edition Dodge Viper Roadster and Coupe will get six spoke anthracite wheels, the ACR is going to roll on five spoke black rims. This Final Edition Viper will have the massive V10 8.4 liter engine that puts out 600 horsepower.
The number breakdown for the car will be so: 20 Coupes Available, 18 Roadsters and 12 ACR.