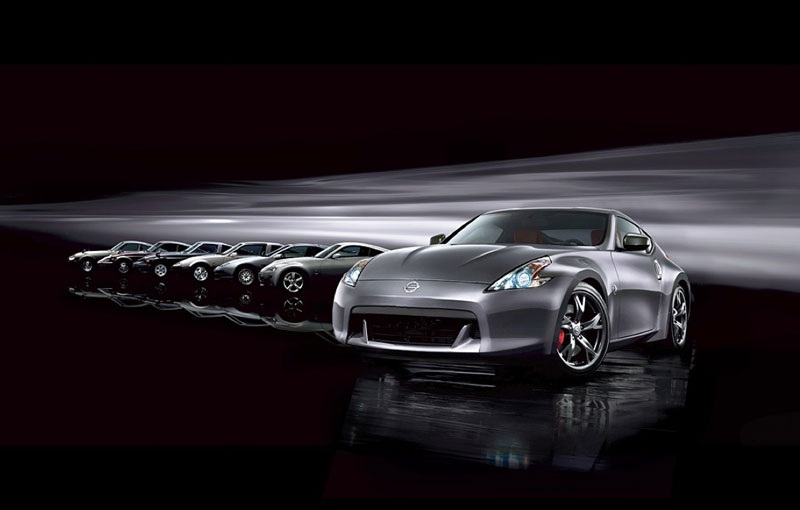 The current Nissan 370Z is heir to a model that was born 40 years ago and was called Datsun 240Z. To celebrate the venerable age of the sports model range, Nissan has launched a 370Z special edition.

Day of October 22 marks the anniversary of 40 years of existence of the sporty Nissan Z. The Japanese model develop 150hp, squeezed out from a 2.4-liter engine with six-cylinder. Named 370Z 40th Anniversary Edition, special version of Nissan have a rare body painting, created specially for this occasion. Paint, named "40th Quartz", is assorted with a red leather.
The anniversary edition is the Sport version of the model 370Z, in addition with red painted calipers, inscribed thresholds, gray finish for 19-inch wheels and a special 40th Anniversary logo. Under the hood will be the same of 3.7-liter V6 engine capable to deliver 332 horsepower.