Now here's a piece of news you don't get to hear everyday. Though labeled at first more as a joke than fact, it's starting to get serios now: the Nissan Murano will get a convertible model. Take a look at this.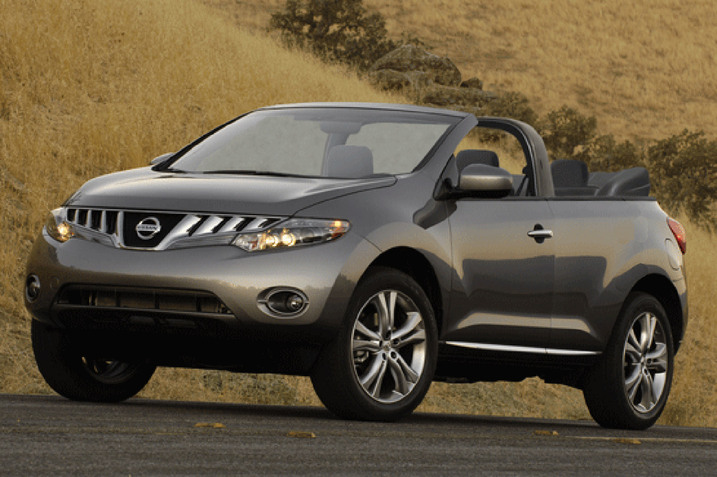 We're sure that many people will be asking themselves "what were Nissan thinking" and the like, but the photo doesn't lie. There's no Photoshop, no special effects, nothing. Just the naked truth.
What's more, the Nissan Murano convertible will be unveiled at this year's Los Angeles Auto Show. It will surely be a feast for the eyes.
The Murano convertible is said to hit the streets in 2012 (though 2011 wouldn't be a surprise eiher) and is expected to be equipped the same as the standard production Murano, sporting a 3.5-litre V6 with 265hp, automatic gearbox.
This move is quite a curious one from Nissan, as we've absolutely no idea on what basis did the brass think of this. Especially thinking of the present economic scene and trends, you would rather play it safe. Let's hope they did their homework and there will be more than a couple of people interested in it.