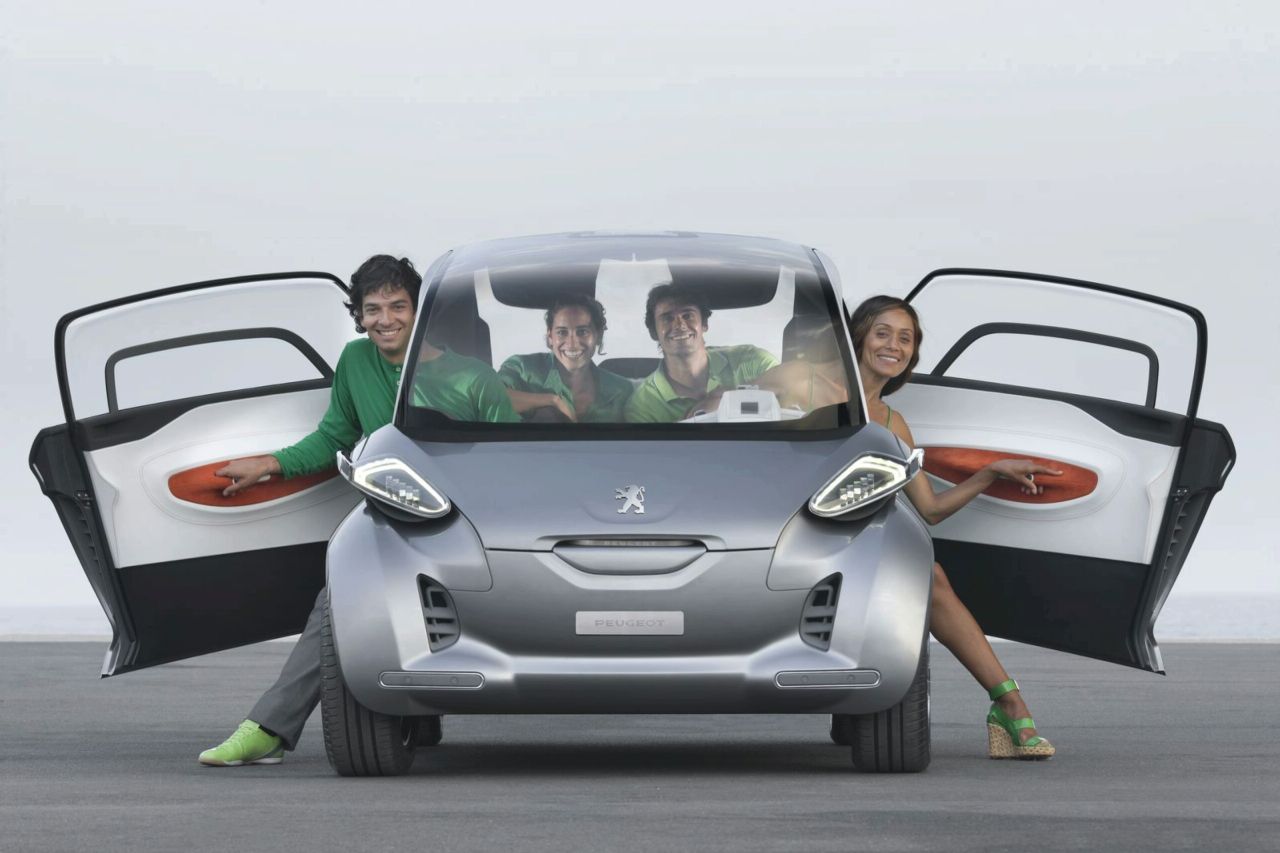 Pegueot built a new and amazing concept wich I think that will soon become available to everyone. It was also present at Geneva Auto Show from this year and on the internet are released all the informations official by Peugeot. It's amazing to see that in this little car can fit 4 people and if you didn't already realised, they replaced the steering wheel with some handlebars just like on a cycling or a motorcycle.
Peugeot BB1 Concept is only 2.5 meters long; making a comparison, is with only with 65 cm longer than me. On each of the rear wheels it has electric motors so there are 2 of them. These two electric engines are developing only 20 horsepower that makes Peugeot BB1 Concept to accelerate from 0 to 19 mph in only 2.8 seconds.
There's no doubt that this car can be used only in city because it has probably a small autonomy but from what I see in these pictures, there is a solar panel that is a very great thing. Anyway, we will see this car and probably many others like this in cities in late 2010 – 2012.