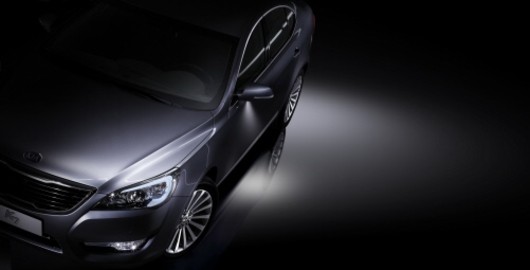 If this is the new Kia sedan K7 or newer Cadenza as rumored, then European and Japanese manufacturers should be afraid! This model will be a global one and it will be sold in Asia, Europe and United States. It is designed by a former designer from Audi.

This confirms that the manufacturer Kia is in the game, releasing better and better models and more luxurious. Example is Kia K7 or Cadenza, a new sedan who stormed his segment on the auto market. But first we find out the technical details for Asia and America, for Europe the details will be released later. About diesel, preferred by Europeans we don't know anything, but probably will not miss.
Under the hood of Kia K7 will have two petrol engines, one with four cylinders in line and 2.4-liter direct injection, developing 201hp, and a 3.5-liter V6 developing 279hp, special for the US. Also, the manufacturer will provide for the Korean market, a propeller of 2.2 liters.