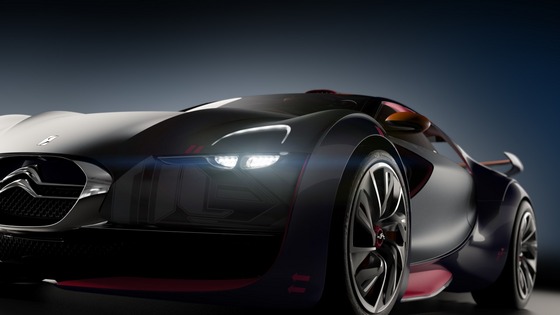 Over the time Citroen always surprised us with his amazing car models and designs, but this time they managed to run a project that's above extraordinary, I'm talking about the new Citroen Survolt, a  concept car with a lot of potential. The internet was flooded with details regarding to this Citroen Survolt but a lot of them are hard to belive.
Now that the pictures with this beauty were released is like nothing else matters, they combined the lines which suggest agility and precision with a strong masculine character found in a luxurious and refined framework. About the engine there are none details but if you pay attention at the details you will find some clues.
The front grille or the ventilation hole from the roof seems to suggest the presence of a heat engine, and a pretty powerful one. Some peoples are saying that the "volt" from Citroen Survolt name has something to do with the electrical transmission, but I don't know what to say about that. The dimensions of this Citroen Survolt are 1.87 meters width and 1.2 meters height.