I'm well aware of the year count being 2010 but it seems to be just a few moments ago when 2001 showed us an amazing release. The Italians gave us the new Lamborghini Murcielago. The stunning shape, the definite angry bull DNA, the Lamborghini Murcielago was a serious contender. As a blip of Joy the Murcielago was labeled by Jeremy Clarkson as the best Lamborghini ever.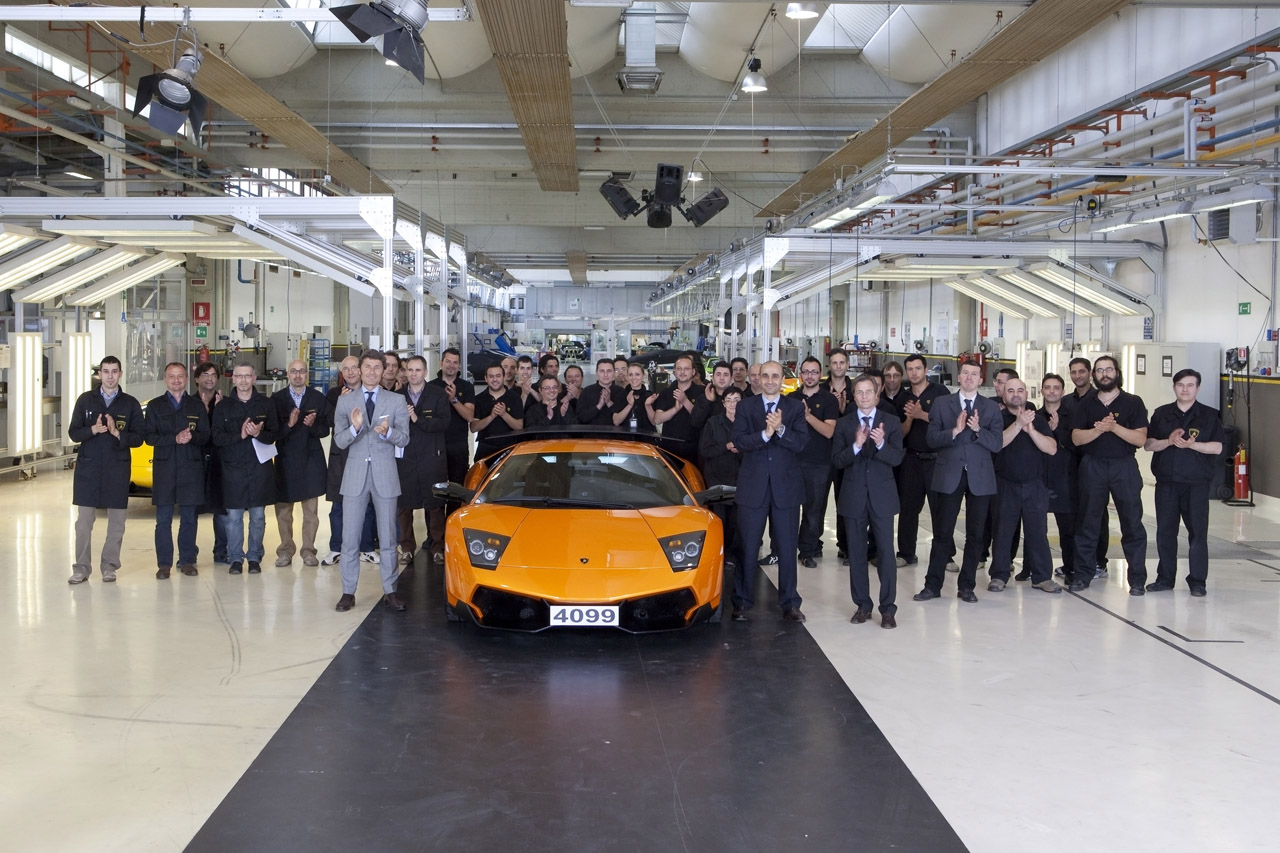 Point the calendar to 9 years later, today, and the 4099th and last Lamborghini Murcielago rolled of the production line. The very last one produced was one of the fastest Lamborghinis so far, one of the LP670-4 Superveloce creations.

Naturally, at the end of the production line of a flagship model for Lamborghini, the Sant'Agata Bolognese company's president and CEO, Stephan Winkelmann came out with a speech.
Mr. Winkelmann's speech praised the Murcielago, its brand identity significance and the amazing performance of the V12 powered monster that's no longer in production.
Naturally, with a new press release, the Italians wouldn't have missed the chance to speak about their future. The replacement for the Murcielago, previously named the Jota, momentarily named the LP700-4 is fast approaching a debut. The new Lamborghini flagship is expected as soon as the Geneva Motor Show due out in March.