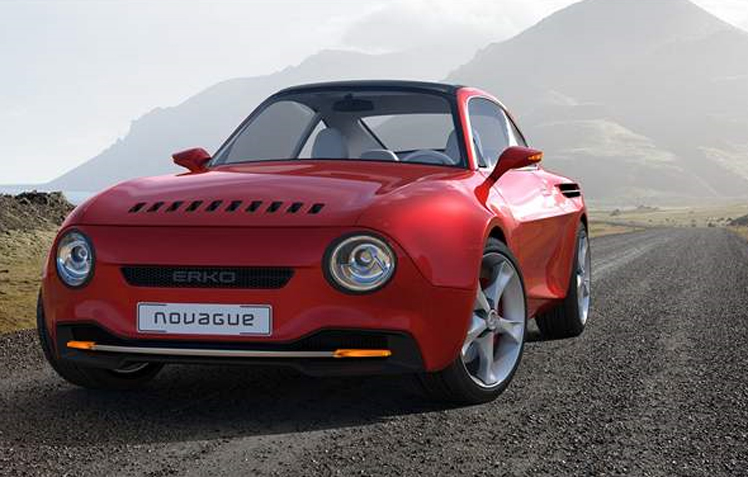 A czech designer imagined how it could look like a modern version of one of the successes of Skoda: 110R Coupe. One of the best sports ever created Skoda models, 110R Coupe, is in actuality by some 3D drawings made by Petr Novak, director of czech design house Novague.
Official called Erko, digital concept created by Petr Novak tries to bring back the Skoda brand in front of fans with some of the most appreciated forms created by the Czechs. "I wanted to create a modern style to offer as a tribute to past Skoda. In our time people lived shallow, fashion dictates all, nobody likes tradition, continuity and context" says the designer.

Skoda 110R was built at its plant in Kvasiny between 1970 and 1980, the model is considered a direct successor of Skoda's 1100 MBX. The Czech model has divided most of the technical components with sedan S100/110 and had available an engine of 1.1 liters and 65 horsepower. Skoda has produced in 10 years almost 57,000 units of 110R Coupe.