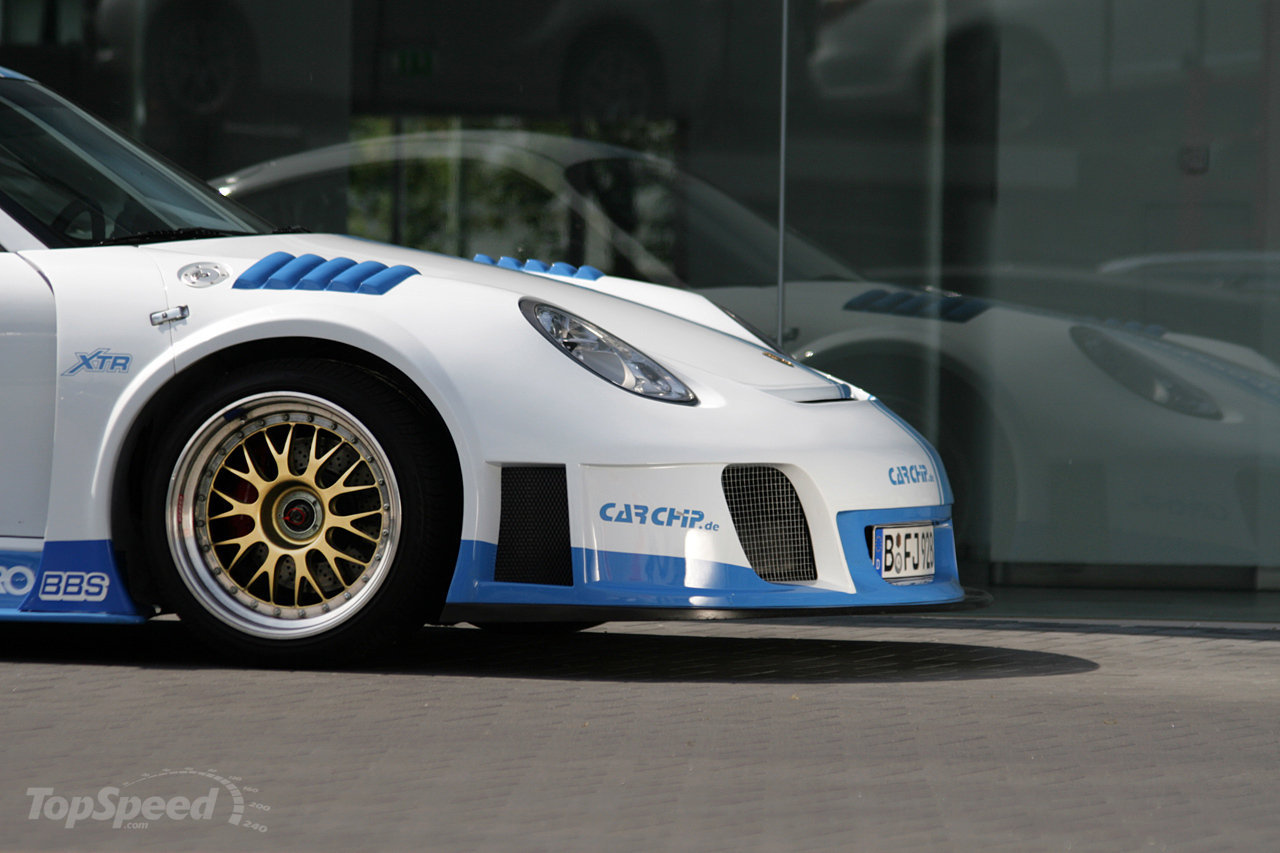 As we all probably know, all Porsche vehicles are more than great taking them from the aerodynamic cool design to the high performances that these cars can develop. Well if a car is great and someone makes a tuning of it (you may know that the tunings are even better than the original cars), it results something very cool.
Well, this thing happened with this Porsche Cayman X-Wide by XTR Carchip and you may approve with this just by looking in the thumbnails from this post. Well, first thing to notice is that this car is not looking anymore like a sport street car.
They did this new Porsche Cayman X-Wide by XTR Carchip to develop up to 310 horsepower and to reach a top speed of 177 miles per hour (285 kilometers per hour). They are planning to make this Porsche Cayman to be able to develop up to 850 horsepower in the next spring in 2010.