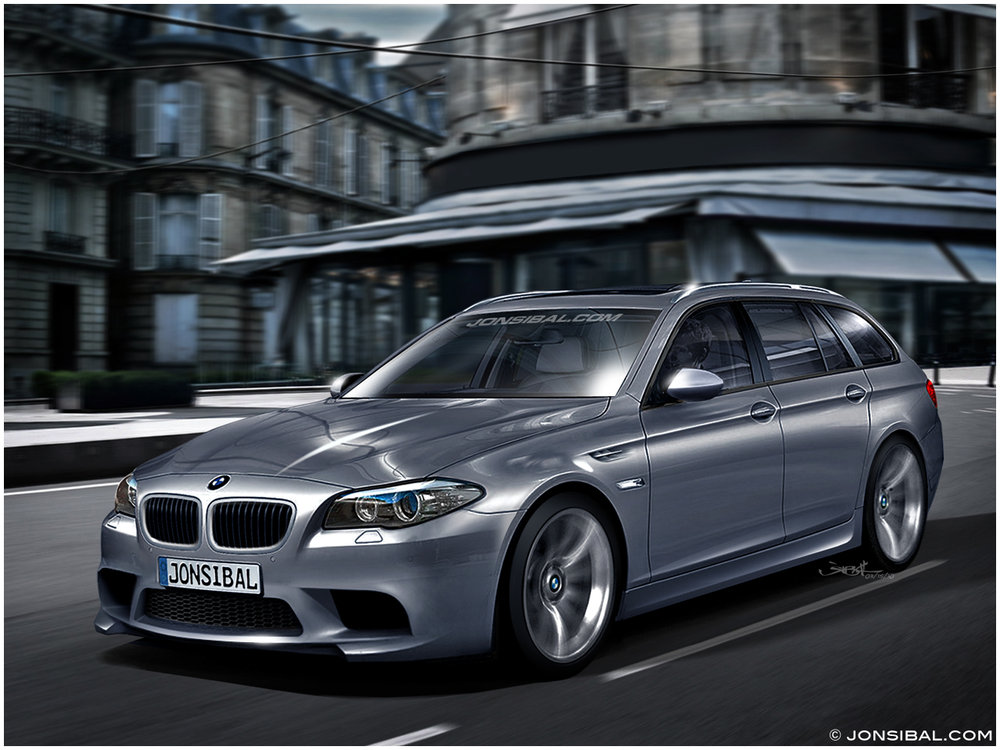 It looks like today is the day for the touring versions of the cars because we also talked today about some spy shots of the Opel Astra Sports Tourer and as you can see in the title, we have a rendering photo with the 2012 BMW M5 Touring made by Jon Sibal.
The rendering looks very professional also meaning that this is how will probably look the final product or there might be some minor changes. There are some chances that this 2012 BMW M5 Touring will get the twin-turbocharged V8 570 horsepower engine from the BMW X6 M which would be awesome.
After seeing this rendering you won't have to say goodbye to this 2012 BMW M5 Touring because I'm almost sure that there are also going to come up some spy photos, spy videos and before the official release, some official high-res photos as it's always happening.