Japan's Wald International is quite well known for their Black Bison custom body kits for varying seriously luxurious cars.
The product line itself has become quite easy to understand. Sticking to simple paint schemes, mostly white or black and fitting a body kit and wheels is about all you get.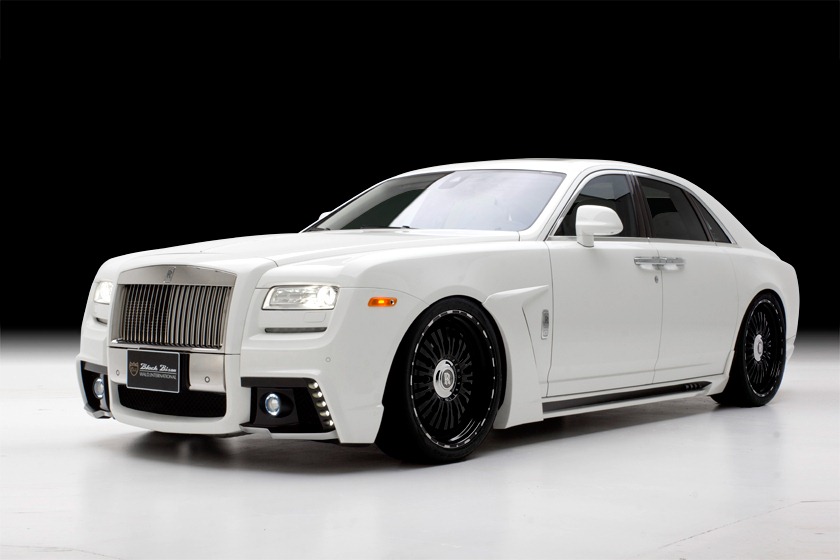 Tinted windows are almost always included in the setup, supposedly for more privacy from prying eyes. It's a good idea, the sort which paves the road to hell.

I love tinted windows, which is why I approve the fact that they weren't fitted to this particular Rolls Royce retrim.
Somewhere along the project development or building stage it has gone so badly wrong that this Ghost became a seriously niched product.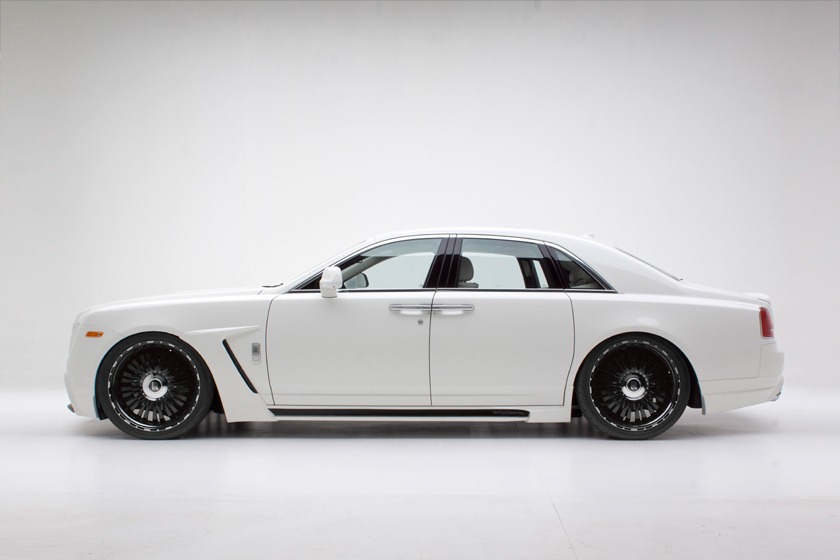 Only the completely dedicated fans of the bling trend could ever really appreciate such a horrendous looking machine.
Rolls Royce never made discrete cars. In fact, it's quite easy to argue that their opulence is one of their prominent features.
In Black Bison form however, the opulence went to a level of unpleasantness only matched by East European oligarchy.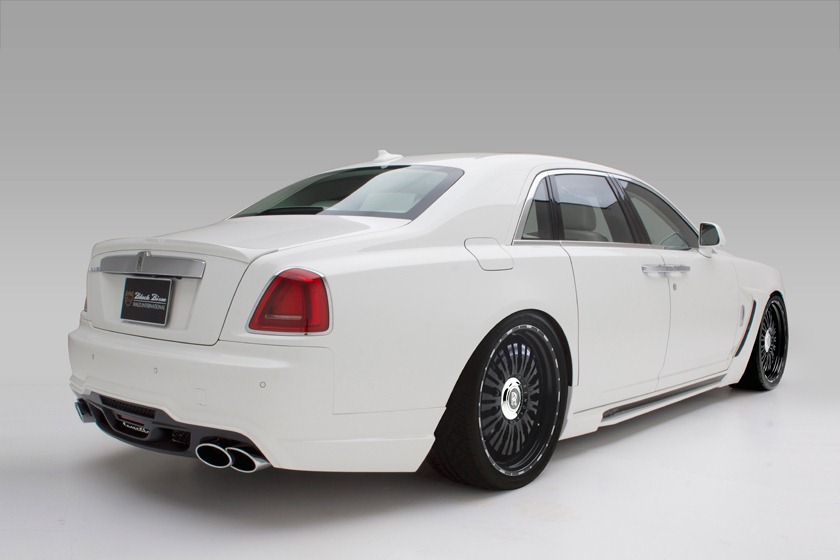 Not only did Wald International have the audacity to call the body kit "aerodynamic", they've gone and fitted carbon fiber to a Rolls Royce product.
Even worse, the alloy wheels they chose seem to negate any chance at having proper tires installed. Forget the practicality and such, where's the ride comfort and the safety in those hot wheels rollers?
Possibly the most frustrating thing of all when it comes to this Rolls Royce Ghost is the fact that this styling massacre has happened pending only a few relatively small changes.