The British car manufacturer Rolls-Royce will be unveiling two special edition models based on the Phantom which will be exclusive for the United Arab Emirates in order to show the company's thanks for the UAE's patronage and also as an acknowledgement for the trust and tradition it has built there.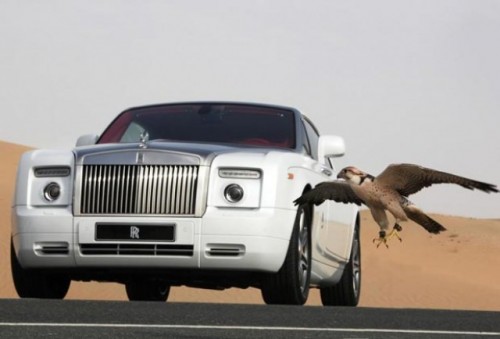 The two Phantom special editions are the Baynunah Rolls-Royce Phantom and the Shaheen Phantom. The Baynunah Phantom will be available in Marrakesh Brown and Milano Beige colors and will feature 21-inch wheels, leather interior, walnut wood, wool carpets, headrests with the Rolls-Royce logo. As inspiration for the model stands an archaelogical site.
The Shaheen Phantom limited edition will feature an Orchid Pearl color, 21-inch wheels, inserts with red carbon fiber, red colored Mugello upholstery and Seashell leather. The headrests will feature a falcon head, in respect for the inspiration which the model has taken.
Thus, Rolls-Royce necer ceases to amaze it's fans with new and unique ways of expression, combining beauty and power in a luxury car. Let's wait for opinions from the UAE.
No prices are known at the moment.