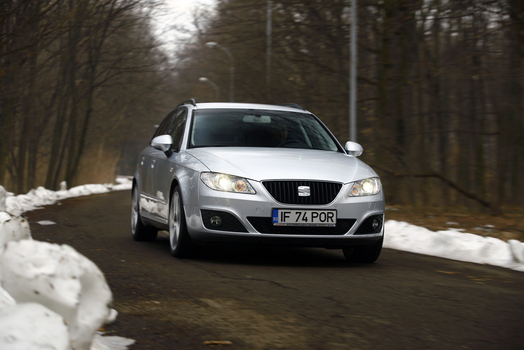 We have here a new model released by Seat, I'm talking about the new Exeo which has a lot in common with an Audi (A4 to be more exact) and it comes with some features very difficult to match by other cars. This new Seat Exeo was built on B7a platform of the VAG group (PL 46 to be more specific) and like I said before, it has plenty things in common with Audi A4, B7 generation.
If you are a fan of the Seat company, you might be a little disturbed by the new Exeo interior because almost all the elements are from Audi. The dashboard is a combination between the elements from the old A4, from the A4 Cabrio and the actual generation of German limousine. The display is from the new Audi model and the ventilation holes are from A4 Cabrio.
The tested version of Seat Exeo was equipped with a four cylinder engine at 1.781 cmc turbo. This engine has a very good reputation on VAG group and with it this Seat Exeo is able to develop 150 horsepower at 5.700 rpm, and a torque of 220 Nm at 1.800 rpm.