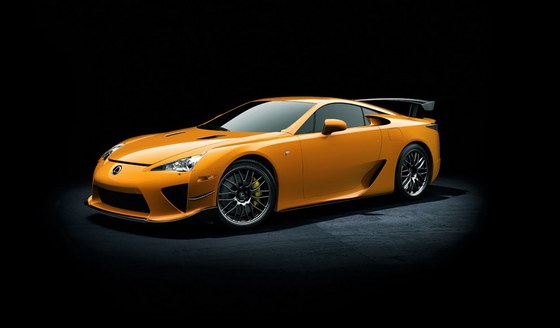 Lexus decided that is the opportune time to create a special edition of the LF-A supercar which by the way comes with a little performance boost. This is basically a car about you can't possibly say bad things, is amazing from the design point of view to the power under the hood.
Many people's said that this new model will carry the name of the Nurburgring circuit but it seems like the Japanese guys were satisfied to name the car simply Lexus LF-A Special Edition. Ok now maybe you wonder what this LF-A brings new, well, first of all the Japanese peoples fixed the back wing and the baffles from the front bumper with reinforced polymer with carbon fiber.
This Lexus LF-A Special Edition also comes with new rims equipped with tires with better grip being special for the increased power of the engine. The power didn't increased very much, going from 560 horsepower to 570 horsepower, is not much but is definitely an improvement. The gear box shifting time was improved with 25%. Other details are unknown, considering the 375 000 dollars for a base model, you can expect this Lexus LF-A Special Edition around 400 000 dolars.