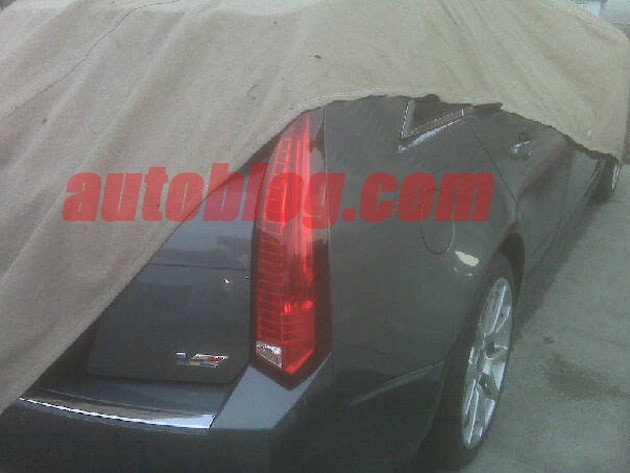 Here is an exception of the spy photos that we are posting on this blog because first of all, there is just one spy photo and there is no full gallery with spy photos of that car and secondly, because it was made just by a fan of Cadillac and not by those people with cool cameras.
As we all know, Cadillac is an automaker that builds very expensive but at the same time very luxury and powerful cars. What I want to say is that a regular car from Cadillac looks amazing and it is not worth to buy a wagon which makes the back of the car to look very ugly or at last this is what I think about wagons.
The author of this photo was saying that he was walking in LA when he saw that there was being recorded a Cadillac commercial and he also noticed this uncovered Cadillac CTS-V Wagon.