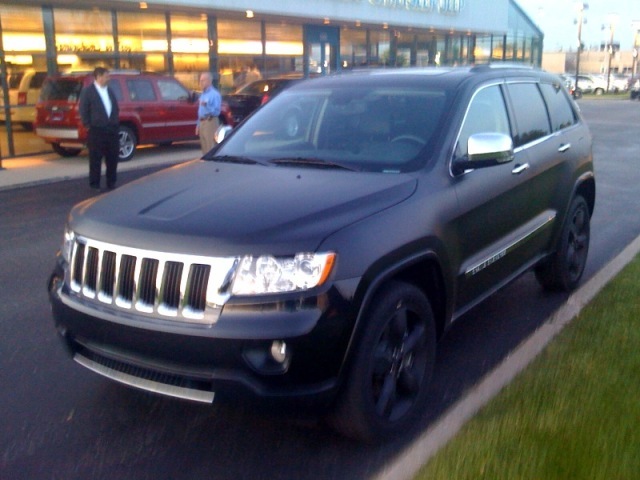 This is the first time when we talk about a model car from Jeep so here we go. I didn't have the chance to tell you that I'm kind of big fan of the Jeep cars because they look very massive, professional at kind of a low price. I wish that sometime I will be able to buy such a car or at last to drive one.
I have to tell you that when you look at the back of the 2011 Jeep Grand Cherokee, you should remind of BMW X5 so this luxury car has quite a big influence at the design of this vehicle.
Also, Alfa Romeo is planning to build a SUV based on this new 2011 Jeep Grand Cherokee but we will talk more about this in the future so stay tuned to automotorblog for more details about that. Also, Volkswagen Touareg and Audi Q7 had some influence at this new 2011 Jeep Grand Cherokee.