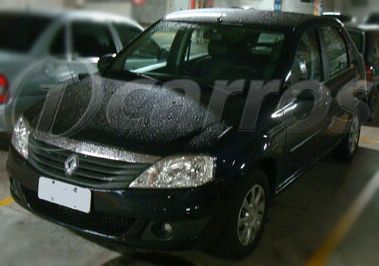 It looks like Renault Logan got a facelift in Brazil, which besides the elements that we already know it comes with an ergonomically change in the interior, to the electric window control and let's not forget about the audio system controls. There were some rumors about this facelift but nobody believed, now we have some photos to back up our words.
In many cases, placing the window control button on the central console was claimed as non-ergonomic by the Logan drivers, in many cases those preferring a more intuitive location of the buttons, in the interior of the door handle. Well, it looks like they did that on the Renault Logan from Brazil.
This model was officially launched in Brazil on April 13 so it wasn't a joke, and now with this facelift the car will receive a price reduction, somewhere around 11.200 euro. The facelift can be observed after a closer look to the interior photos presented by those from icarros.uol.com.br. The board clocks were also changed and behind the steering wheel are placed the commands for the audio system.