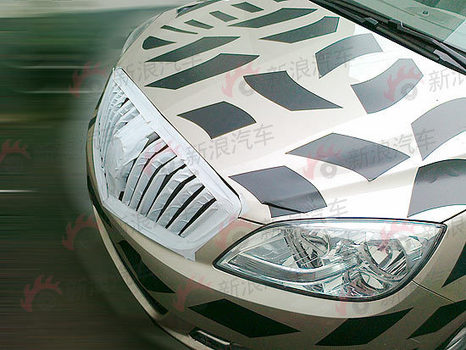 Maybe you knew maybe not, but I'm going to tell you anyway that Opel Astra is sold in China as a Buick Excelle, and there are the first spy pictures with this Excelle Sedan which might give as a very good idea how will look the new Opel Astra Sedan.
Still from the first Astra generation, this body version permanently existed in the company catalog and the new generation of Opel Astra will delight our taste with a sedan model. But until then it look like it's brother, Buick Excelle Sedan will appear first, in "undercover" on the China's streets. That means that this new Opel Astra Sedan will have a sober look, but modern in the same time, being a better proposition than the previous generation.
About the motorization we don't know anything for sure, but I know that the Chinese version of the car, Buick Ecvelle GT borrows the turbo engine of 2.0 liter capacity from the Buick Regal GS, being able to develop up to 220 horsepower. Who knows, maybe Opel Astra Sedan will be available in a more powerful version.