The world's fourth largest automobile consortium Stellantis has decided to increase its range of zero-emissions light commercial vehicles. The brand will introduce three plug-in hydrogen vans that will be available from Citroen, Peugeot and Vauxhall retailers. The prototype versions are currently being built at Opel Special vehicles (OSV) in Russelsheim, Germany.
Fuel cells produce electricity by separating the hydrogen molecules into protons and electrons. The electrons then run through the external circuit to produce electricity. As batteries in electric vehicles are very heavy, hydrogen fuel cells are seen as a more viable zero emission power system for long-haul freight in the future.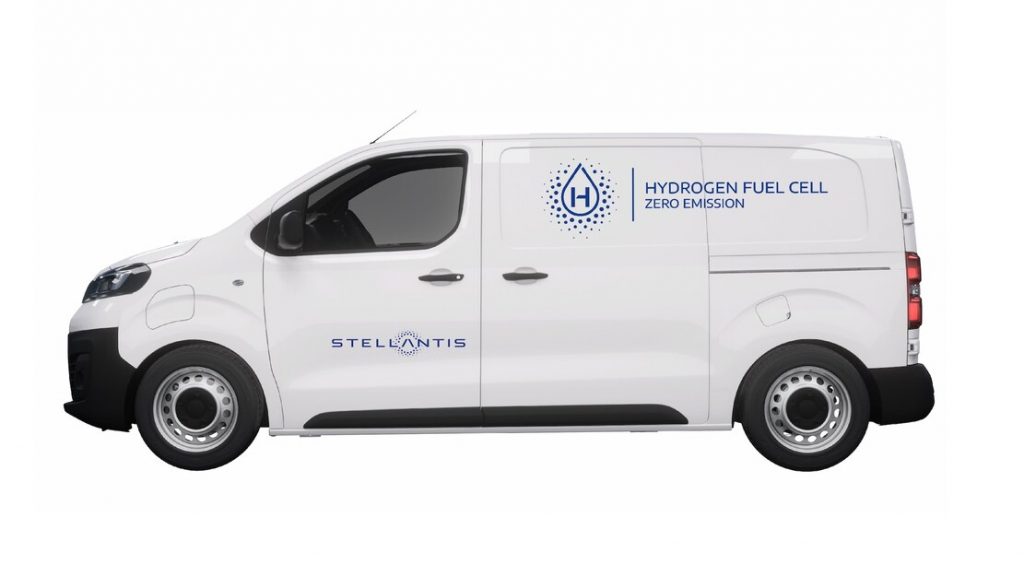 Stellantis announced that their vans will have a range of around 400 kilometres (249 miles) and would be able to recharge hydrogen in just three minutes.
The company has decided to use a mid-power solution, which is a 45 Kw hydrogen fuel cell stack, with a 4.4 kg Hydrogen tank under the floor, combined with a relatively small 10.5kWh battery as backup.
The electric motor rated at 100kW will be shared with the battery- electric models.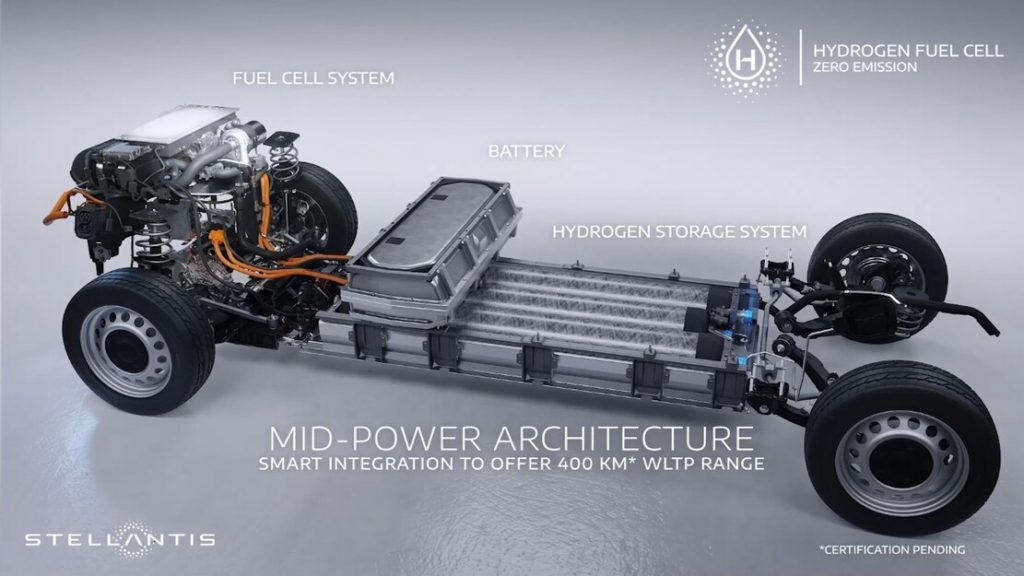 PSA already ordered one of two battery versions ( 50 kWh and 75kWh), with a WLTP range of up to 205 miles and battery energy density that has the potential to improve further.
The new vans will also charge fast, charging up to 80% capacity in 30 minutes. You can add a few extra miles in a matter of minutes.
The additional battery providing dynamic peak power and regenerative braking has been adapted from their plug-in hybrid electric vehicle program. It is placed under the seats in the passenger compartment.
Stellantis has not disclosed the price of its fuel vans but it is expected that they will be in the high-range due to its advanced features.
The Stellantis hydrogen van will only retail in Europe. The rest of the world might have to wait a but longer.