The upcoming generation of the Mercedes-Benz SL is in the works, but this time it is not the parent company but the performance subsidiary AMG, which is doing all the work. The SL has been spotted numerous times during the past year and now the minute details have started to flow from the rumor mill.
Last week, the German manufacturer confirmed that the new SL will have all-wheel drive functionality as an option. Buyers would have the option to go for the conventional variant or the four-wheel-drive model depending on their preference.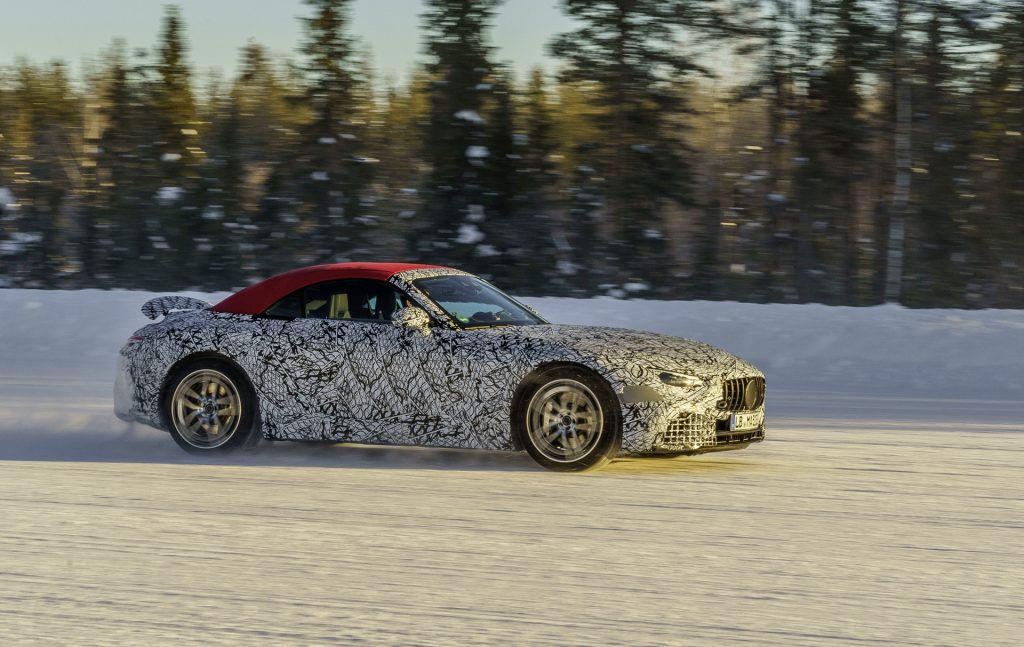 AMG is currently busy testing the all-wheel system in Sweden, where the frozen lakes are being used as testing tracks. Not only do the researchers want to check the car's performance, but they also want to ensure that the soft-top roof is impermeable to cold weather. Mercedes vehicles are the epitome of luxury and performance, so the company has to focus on both fronts simultaneously.
The Nürburgring will be AMG's next stop as they hope to finalize the performance parameters of their new sports car. The SL is now in its seventh generation, and it is going to be a welcome inclusion to AMG's already stellar line-up.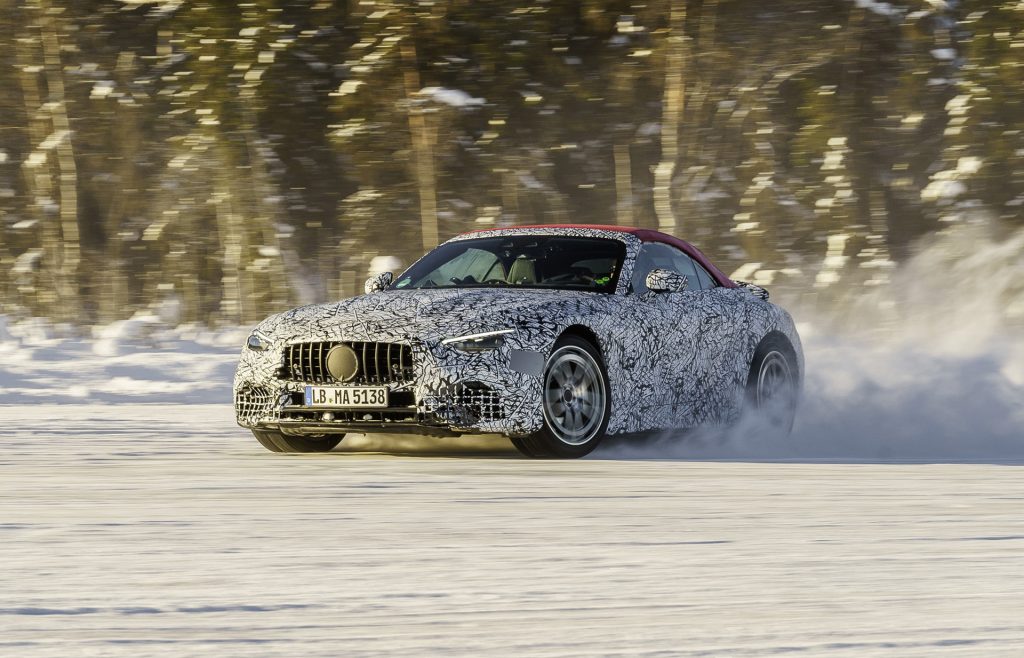 The SL is based on a new architecture that Mercedes has introduced for its sports cars, meaning the new vehicles will be more performance-oriented than before. Mercedes-AMG will release two models probably named the SL 53 and the SL 63. Both cars will have a hybrid motor to accentuate their performance.
The next-generation SL will be in showrooms starting next year with a price bracket slightly different from the last generation model.