As with any major manufacturer, someday they will need new engineers, designers and employees of any sort. Mercedes is no exception.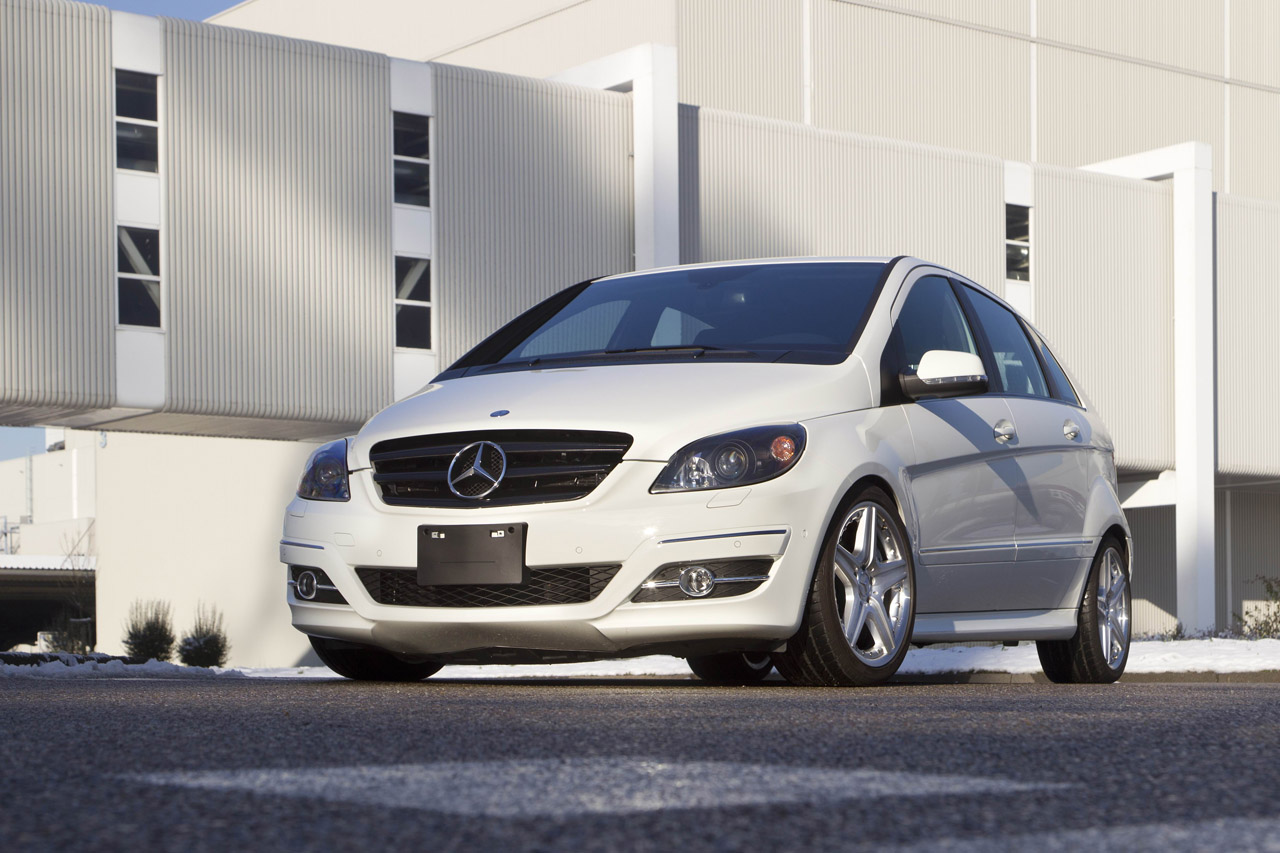 What is a bit of an exception is what some students created using their time and imagination in a Mercedes shop.

The students in question did something quite brilliant as your average redneck might. Put simply, they took one of Mercedes' biggest engines and shoved into one of their smallest cars.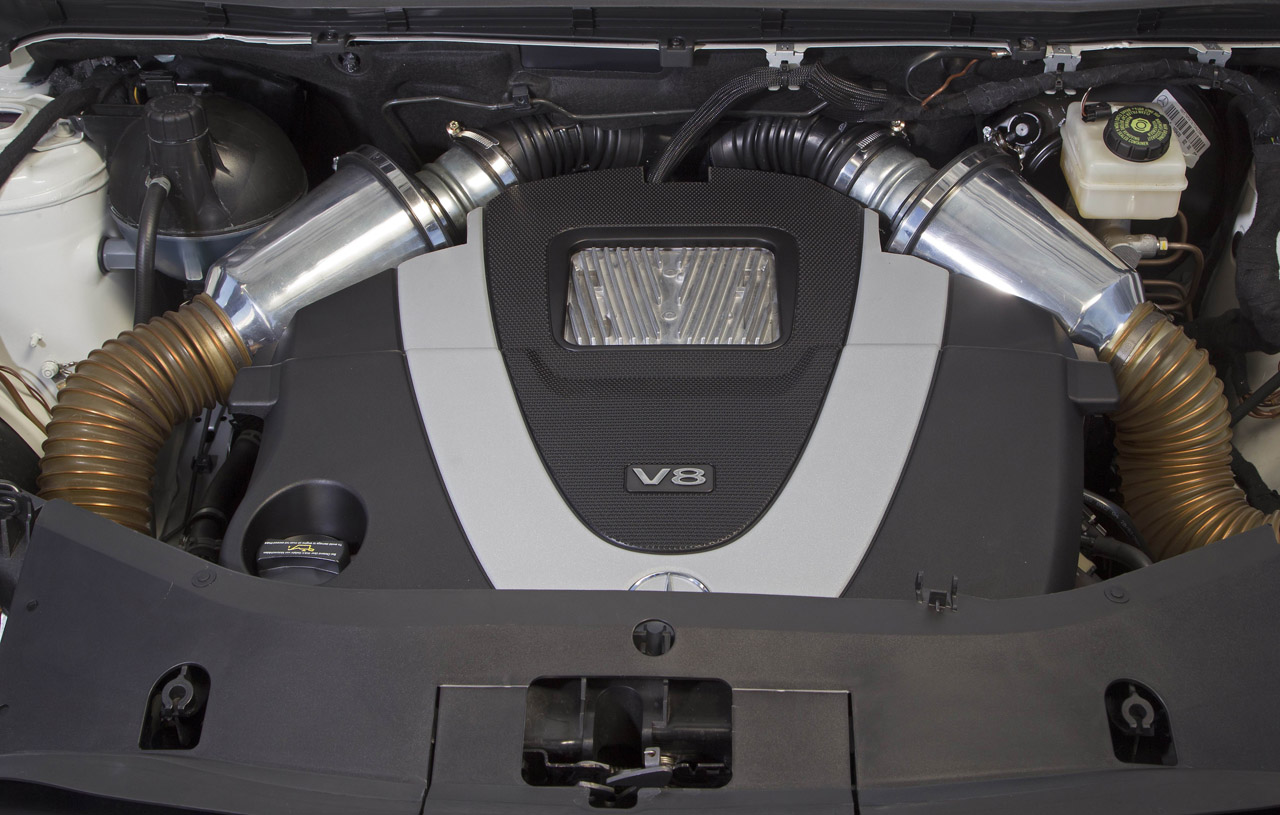 The end result is a hot rodder's dream; the Mercedes B55. From the outside this doesn't look far from being a typical Mercedes B Class with AMG wheels. In reality, the car in question was once a Mercedes B200 CDI. But let's face it, when you're young you don't really feel the need to look into some fuel economy figures so the Rastatt plant students yanked that motor out.
They replaced it with something worth looking into, a Mercedes 5.5 liter V8. The new engine had required some changes for accommodation such as a rear axle from a 2010 E-Class which could take the grunt. What's weird however is the fact that they used the original engine mounts in the car. The bonnet department despite having more than double the number of "cubes" didn't require much work.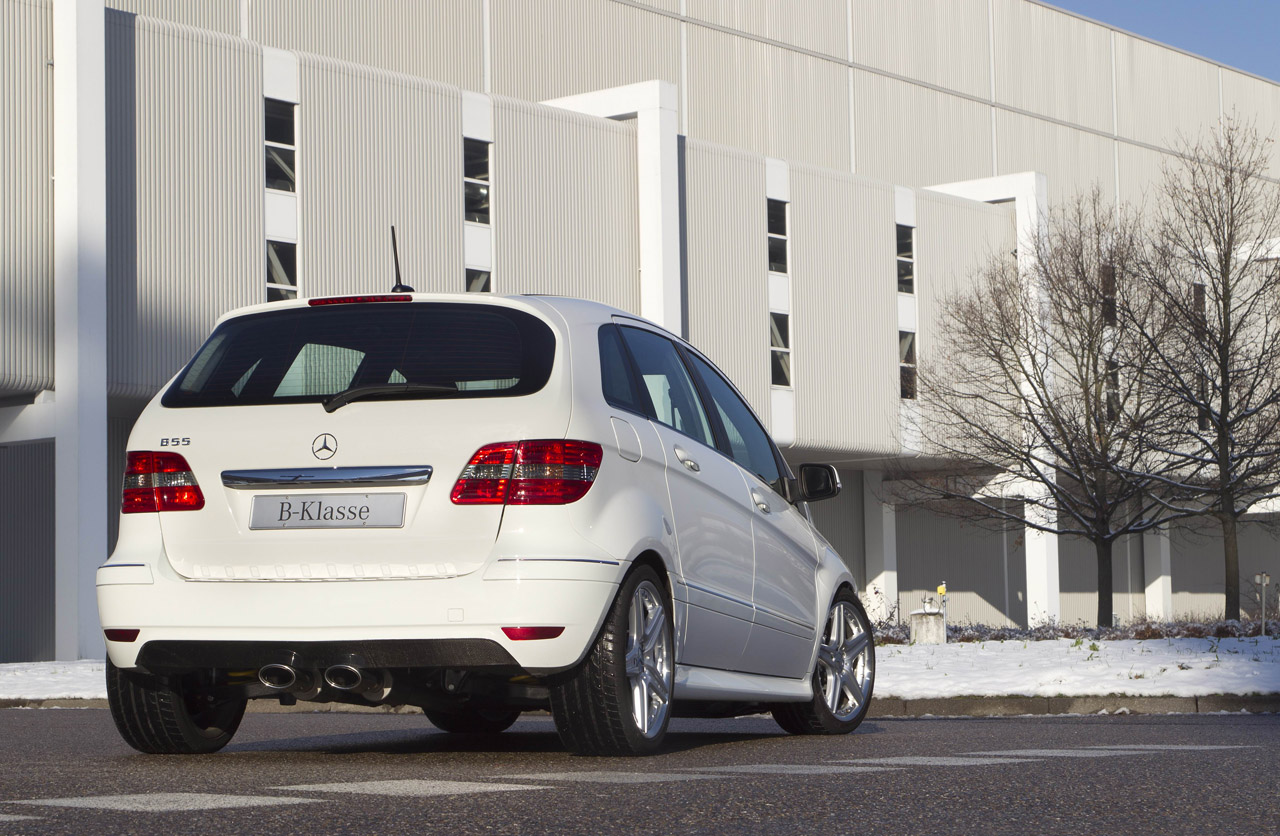 The next item to make sure worked was a new set of brakes that could stop the new beast. So the Mercedes students rummaged around the parts bin and they wound up with the setup from an AMG C Class. The new brakes also needed the bigger AMG wheels but my guess is that nobody minds them anyway.
In the end, who wouldn't want a Mercedes family car with nearly 400 horsepower?