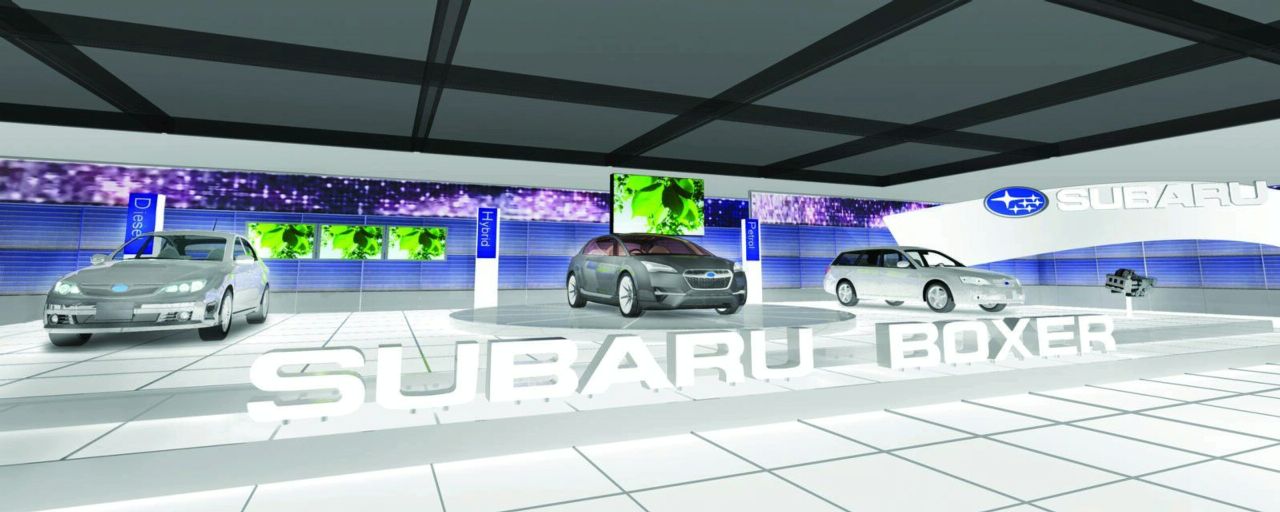 Here I have again the chance to talk about a Subaru car namely the Subaru Tourer Hybrid Concept. I also don't think that this is the first time when we talk about this car because it looks familiar to me so if you want some more details about this car you can simply make a search on this blog with the name of it.
This Subaru Tourer Hybrid Concept has a direct injection 2.0 liter turbo boxer engine which is connected to other two electric engines which can be found at the front and rear producing 10kW respectively 20kW.
If the photos took your breath as it happened to me and you also want to see this Subaru Tourer Hybrid Concept in reality, you can go to the Geneva Auto Show because it was officially announced that this Subaru Tourer Hybrid Concept will be present at that Auto Show, at last I would go to see it if I could.