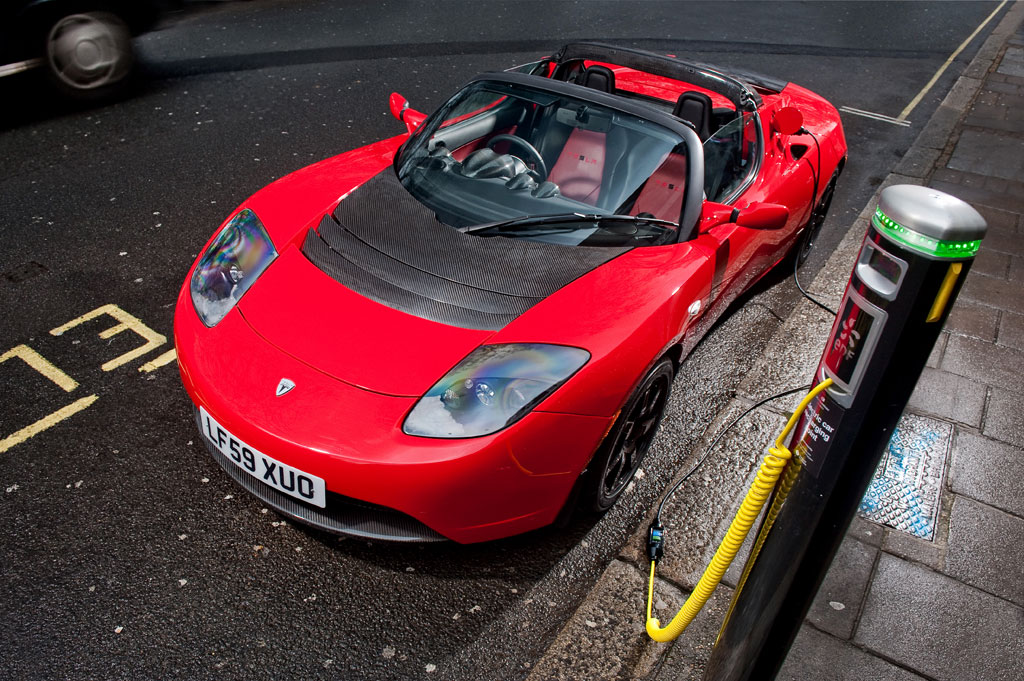 The guys from Knightsbridge showroom had yesterday a new car under the spot lights, I'm talking about the new Tesla Roadster RHD (right-hand-drive) which was launched yesterday like I said, in London. As you can see from the pictures Tesla Roadster RHD has the steering wheel in the other side, so if you want to boy this car, make sure first that you can change the speeds with your left hand.
This so called Tesla Roadster RHD comes with a pretty good sound system and with a suite of noise-reduction materials which they both are in your best benefit. Also Tesla Roadster comes with some very cool black rims, as you can see she is convertible and with a sporty look this car definitely will have all the attention of the road.
The price for this Tesla Roadster is pretty high, without 137.622 $ you will not own this car. I'm sure that if you just take it to a test drive, this two-seat car will charm you and you will pay big moneys just to know that this Tesla Roadster RHD is in your garage.