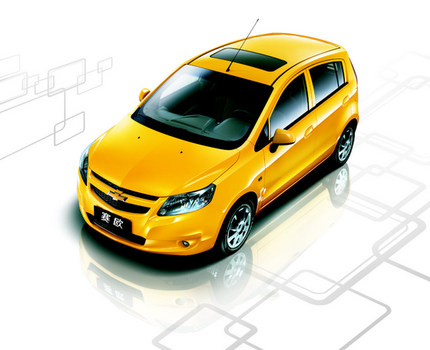 With the occasion of Beijing Showroom event, Chevrolet presented the hatchback version of Chevrolet Sail. This Sail is somewhere between Spark and Aveo, seeking a low-cost proposition for the emerging markets. Until now they didn't announced the markets where this model will be sent, but we expect at Asia, Latin America and several countries from Africa.
From the design point of view, this Sail has a nice design without crazy elements to capture the attention but, it respects the new Chevrolet image with that generous grille. Compared with the previous version, sedan, this model is more conventional and it has a bigger balance. This model comes with three motorizations, I'm talking about a 16V S-TEC engine at 1.2 liter which develops 87 horsepower coupled at a manual five-speed gearbox.
This engine is available when the Chevrolet Sail will be launched and it will be followed by an S-Tec III at 1.4 liter capacity which is able to develop 103 horsepower. The price of this new model will be somewhere around 8.000 euro, following to be built by Shanghai GM. It is not known when this model will reach other markets.