The Nürburgring Nordschleife circuit was the playground of the new Porsche Boxster, a model scheduled to debut later this year. These spy shots reveal a barely camouflaged prototype with interesting shape and lines, massive alloy wheels and contrasting yellow brake calipers.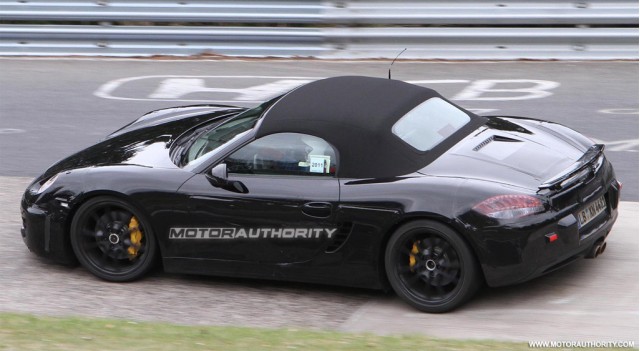 The model in the photos benefits from a fabric roof, side air intakes, a dual-pipe exhaust system but also a discrete rear wing. The taillights are somehow similar to the one found on the new Cayenne but however their shape is slightly different.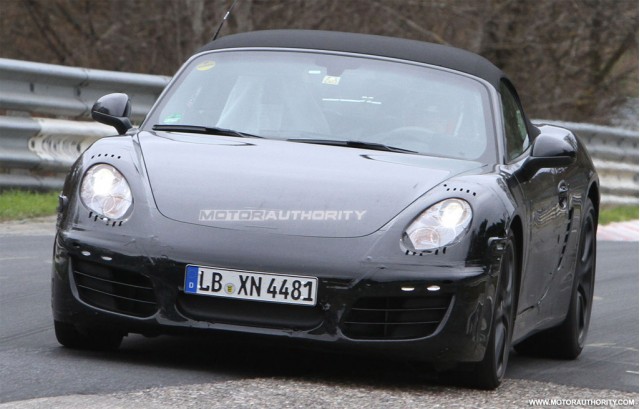 Getting into too more aesthetic details is not the case right now as there are not any official details, the conclusions can be seen in the spy shots. In terms of power, the situation is almost the same, there are not any official details provided by the Germans.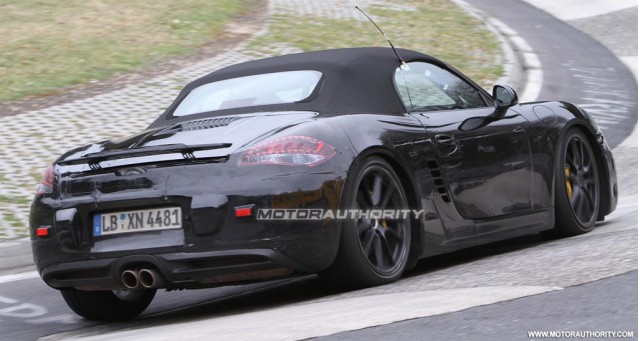 However, according to the first details, there is most likely for the new Porsche Boxster to get a a new four-cylinder unit with a 2.5-liter displacement. This means that the German supercar will be able to deliver more than 360 horsepower, of course, if these rumors are real.