Tuners have their fun with the Audi R8, why wouldn't Audi do the same? Keeping with this line of thought, the Ingolstadt manufacturer came up with the Audi R8 GT.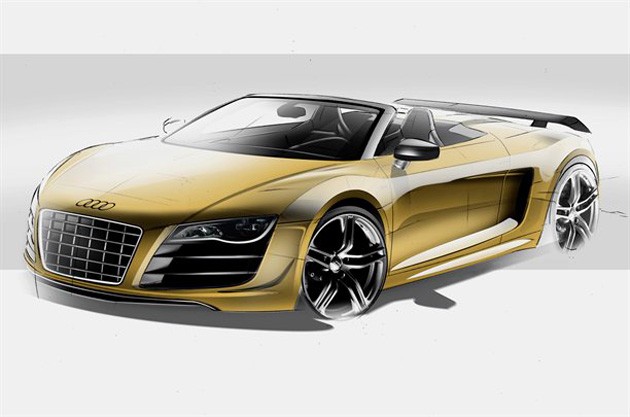 It's a "better in every way" job of a limited edition model, but it had been missing something, it didn't have access to the sky. The R8 GT's Spyder sister should cover that necessity quite nicely.

At the moment Audi is still having some fun in teasing us about it, but these sketches should give you a pretty good idea about what it will look like.
To be honest, I doubt it will look that much different from the normal Audi R8 Spyder, apart from the GT specific spoiler and wheels.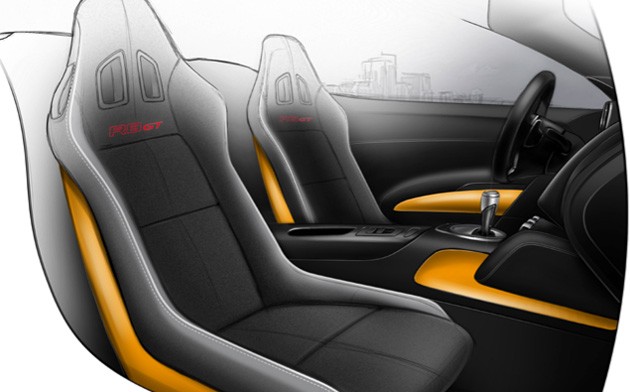 While the appearance isn't going to be much of a difference, the performance might just fit the bill to do the same.
Powered by the established Audi V10, the R8 GT Spyder should be either as powerful if not more than the R8 GT Coupe.
This means that the Quattro four wheel drive system should have to deal with some 560 or so horsepower and the top speed figure should be somewhere around 193 mph.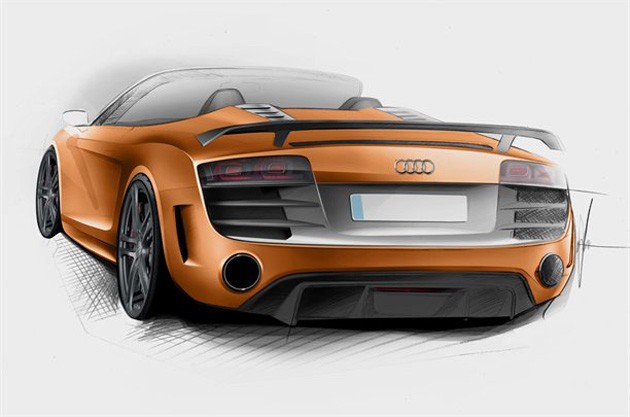 As you'd imagine, the Audi R8 GT Spyder will be a limited edition vehicle just like the coupe and production will stop after 333 units roll off the line.