No matter where you live in the country, your car will eventually fall prey to extreme cold, extreme heat, or both. Rain, snow, sleet, and even too much sunshine can damage your vehicle over time and much of the damage can be irreversible. Of course you want your ride to look nice, but an even bigger looming issue is that even cosmetic damage caused by weather can drastically lower your ride's resale value.
The good news is, you don't have to take it lying down. With a few strategic preventative measures, you can keep your car in great shape for years to come. In this article, we'll show you the top auto accessories for protecting your car against harsh weather.
All-Weather Floor Mats
"All-Weather" is in the name, and like the name suggests these custom-made, rubberized floor mats will protect your vehicle in any climate, any time of year. In fact, the general wear and tear that comes from daily driving will wreak havoc on your vehicle's carpet eventually. But this process of degradation is accelerated exponentially in cold or muddy climates. Water dripping off of boots from snow or ice can greatly weaken your OE carpeting. Plus, residue from salt or ice-melt can permanently stain your interior.
Sunshades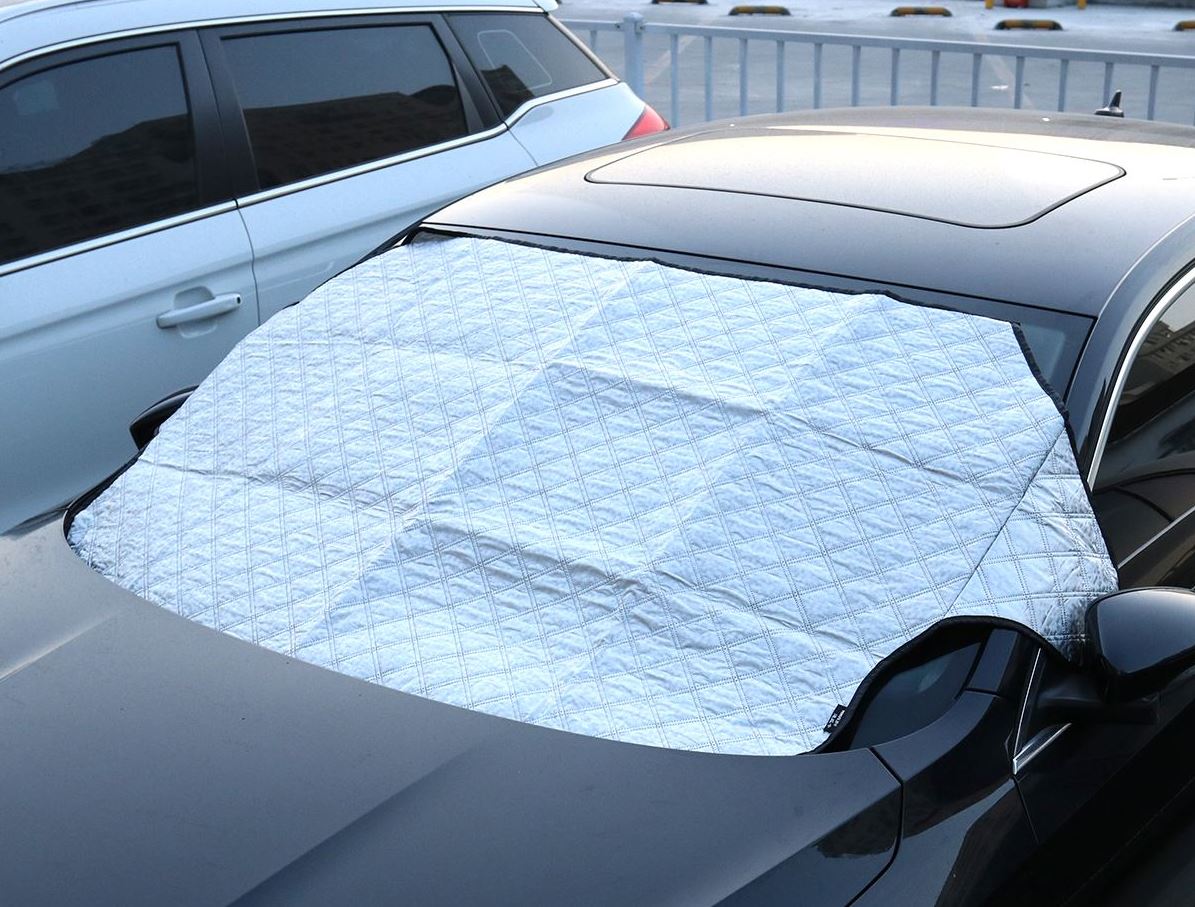 No doubt you've seen sunshades placed in front of other vehicles windshields when parked. Most people think of sunshades as a way to keep your car interior cooler, so you don't have to climb into a sweltering hot car in the summer. While a sunshade will undoubtedly keep your interior cooler, the benefits of a cooler interior go beyond simply comfort. Prolonged exposure to high temperatures and direct UV rays will eventually crack and warp everything from your dashboard and steering wheel to the upholstery of your seats. Blocking these hot and harmful UV rays can greatly extend the life of your interior.
Seat Covers
Another tactic for protecting your OE upholstery is installing form-fitting, custom-made seat covers. If you're familiar at all with general-use "one-size-fits-all" seat covers, you'll know that these unshapely and cheaply made covers usually make a car's seats look even worse. But when you take the time to order custom-made seat covers that actually fit your year, make, and model, like a set of Honda CR-V seat covers, you'll see that these aftermarket seat covers actually look as good as professionally reupholstery. Plus, they'll keep your OE seats protected from harmful UV-rays as well as spilled drinks or wet coats.
Car Covers
Another way to protect your ride from sun and snow (and everything in between) is a made-to-order car cover. Your vehicle's finish can depreciate over time and nothing will drive this depreciation as quickly as brutal rays from the sun or frosty snow in the winter. But with a custom car cover, you can park confidently outdoors knowing that UV-rays will be blocked and no moisture from rain, sleet, or snow will be able to get through to harm your finish. Because most car covers are made-to-order, they'll fit exactly and follow every curve and contour of your vehicle.
With these tips in mind your car will be able to make it through the coldest of winters, the hottest of summers, and the wettest of rainstorms. Now, you can retain your resale value, and keep your vehicle looking fresh for the long haul.