Fans of the Japanese at Toyota, particularly their sporting cars are in for a serious treat from the ongoing 2011 Tokyo Motor Show.
This is where their favorite brand will have unveiled the Toyota GRMN Sports Hybrid Concept, a modern, of the moment take, on their beloved MR2 sports car.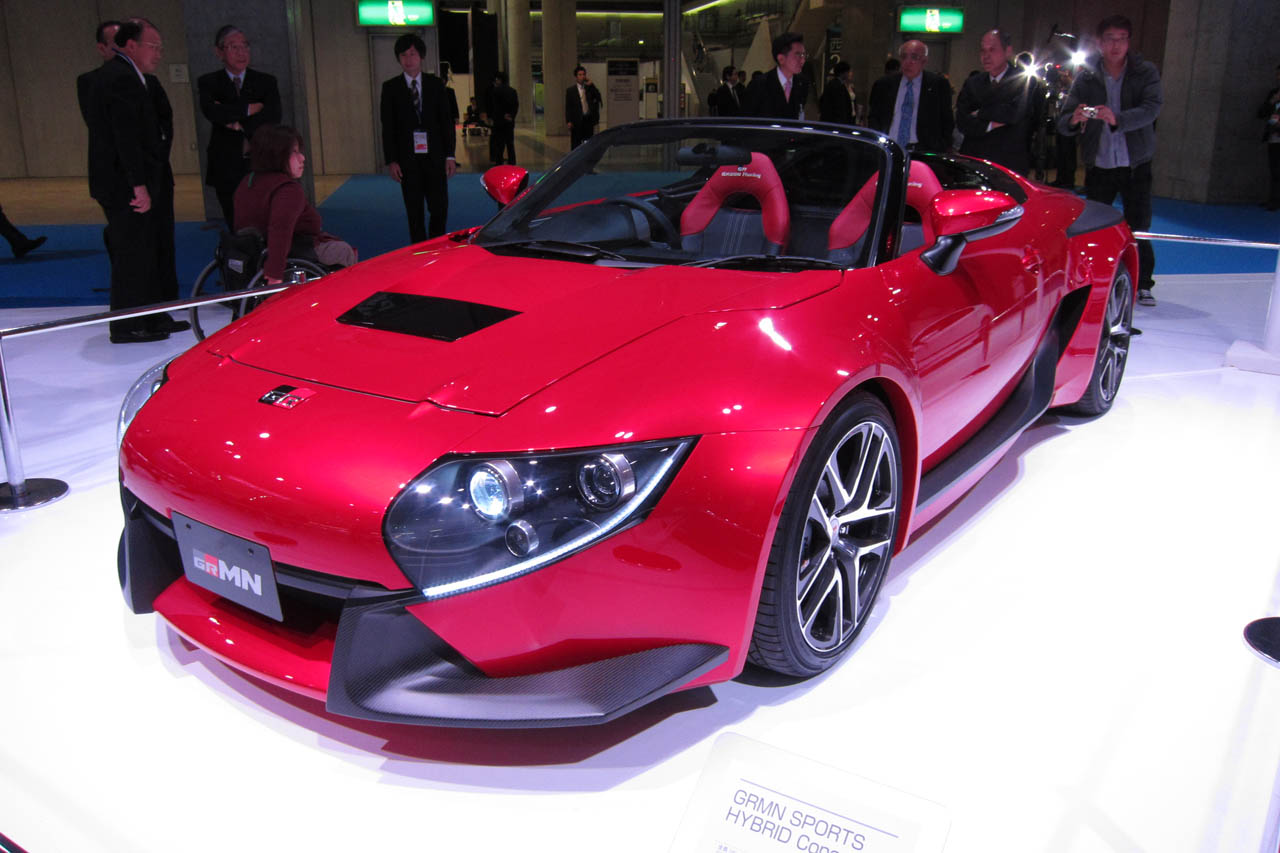 The small, efficient, mid engined sports car we remember from a few years back has certain influences on the GRMN Sports Hybrid Concept but none of them are immediately apparent.

A new look was drawn for the concept and while it is a bit of an acquired taste, the GRMN Concept has presence, something the MR2 lacked.
Another thing the Toyota MR2 didn't really deliver was power, the new concept may be a hybrid aimed at fuel economy but it packs a fair bit of go juice.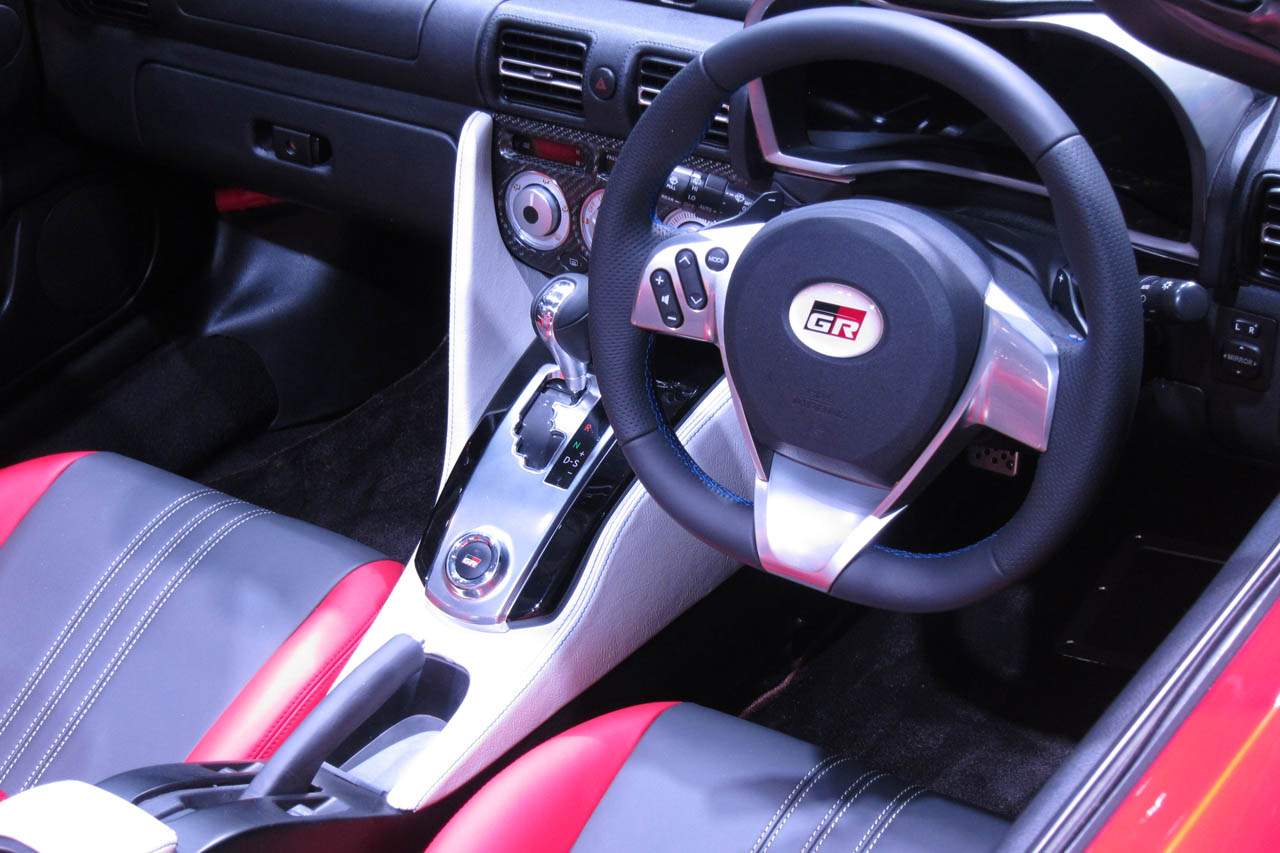 The result of teaming a 3.5 liter V6 with an electric motor is a hybrid drivetrain capable of 300 horsepower, which is a lot, especially for a car as light as this.
Despite the bigger engine, the battery pack and whole hybrid module, the Toyota GRMN Concept only tips the scales at 3.300 pounds.
The only thing that's truly unattractive about the GRMN Sports Hybrid Concept is the name, but don't worry, it's not there just to annoy you.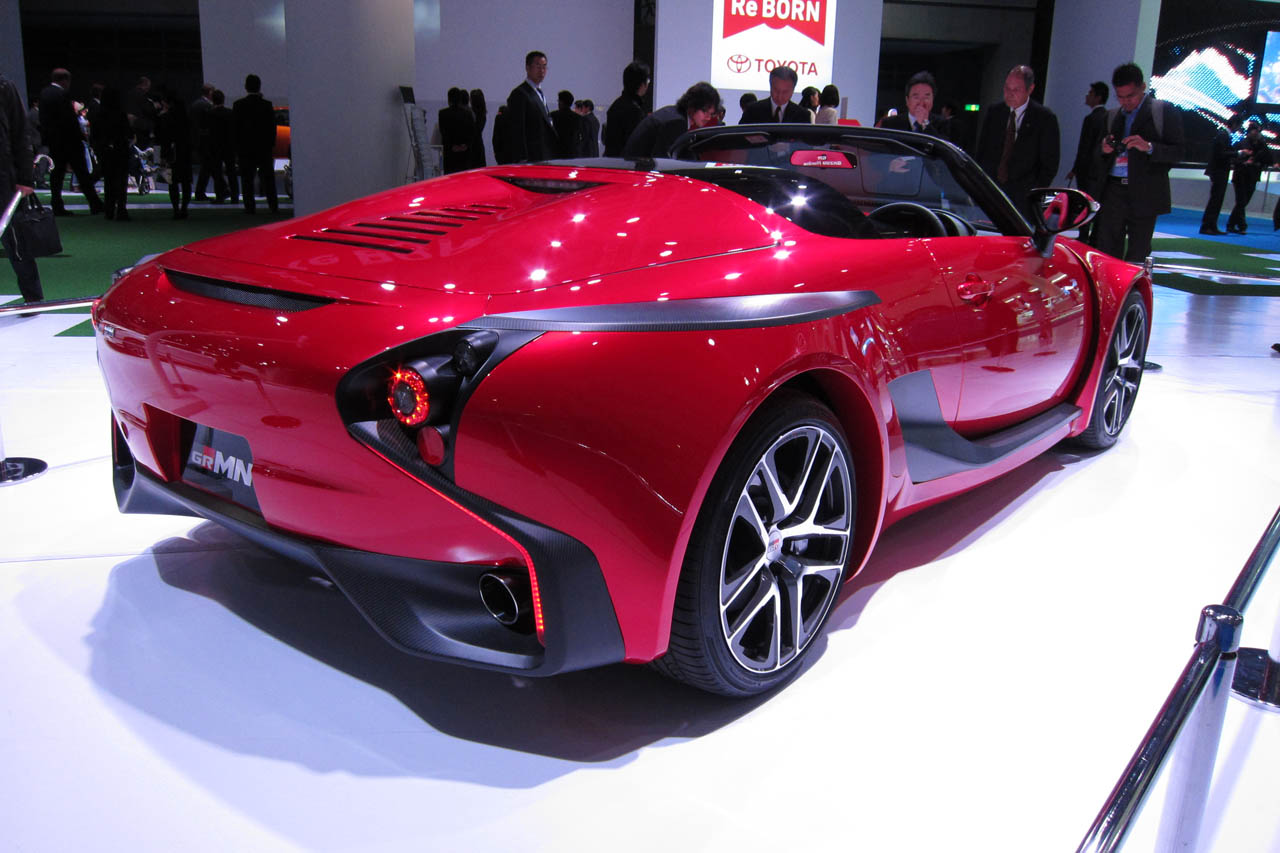 It is an acronym which stands for "Gazoo Racing tuned by Meister of the Nürburgring". It may be an example of weird Japanese naming ideas but there's more than meets the eye here.
The real reason behind the GRMN Sports Hybrid Concept II being named this way is because it was one of the last cars Hiromu Naruse worked on before his death.