For all its evolution so far and all of the new versions Toyota introduced of the Prius hybrid, it has pretty much stuck to a relatively tight niche.
A hatchback or some sort of relatively unassuming and aerodynamic shape was the main story behind the presence of each generation of the Toyota Prius.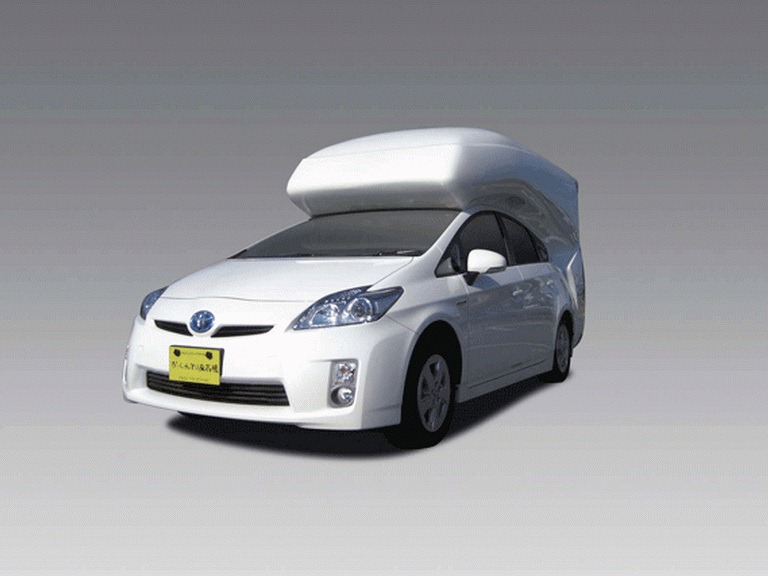 The guys who are fan of Top Gear will get a kick out of this but it seems that a company called Campinn is modifying the Prius and turning it into a mobile home.

This is something the presenters of the British show attempted just two seasons ago and though it didn't revolutionize the industry everybody got some laughs out of it.
Getting back to the Campinn Toyota Prius, it is a rather weird thing for a number of reasons. The fact that it's an economy car without any aerodynamic properties left on it is just one of them.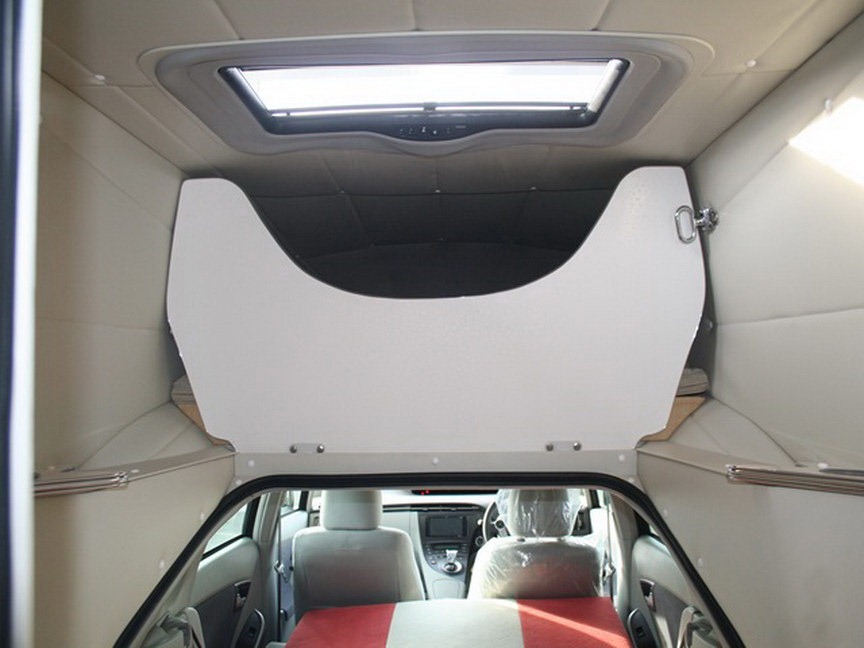 Most important dimension changes see the Toyota Prius hybrid by Campinn at 4.980 mm in length and 2.050 mm in height.
Officially we don't know how, but it's obvious that the Cx figure will suffer considerably and the highway fuel economy should drop by quite the amount.
The other would be how it was introduced at the 2012 Tokyo Auto Salon and now exists as a concept and yet the company that created it is already taking orders for the eventual production version.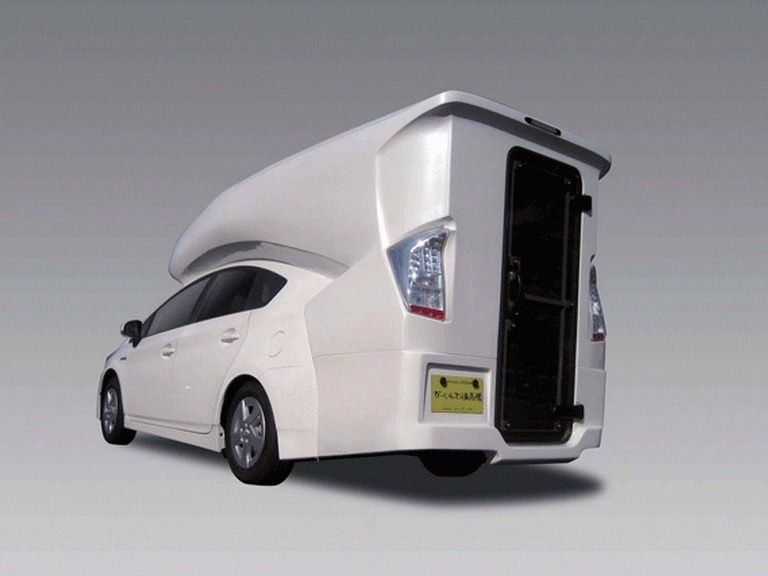 On the brighter side, four people can now really kick it in the Toyota Prius and there's even a second floor in the room above the roof.