FAB Design is a Swiss tuner that was not very inspired in selecting a name for itself but, happily, is more inspired when ti comes to actually tuning cars.
Their latest creation is a special makeover of the Mercedes E Class Convertible which implies a considerable amount of modifications, not all of which are easily visible.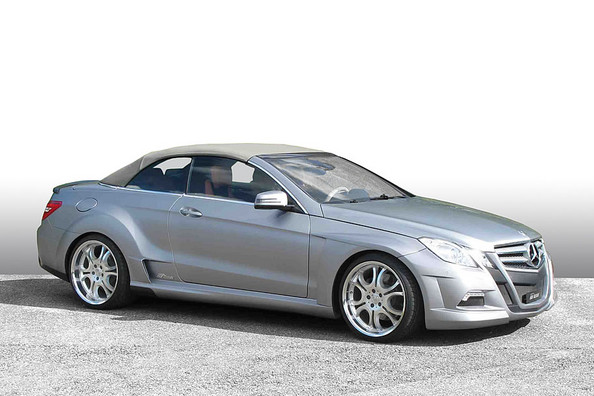 The most obvious of the lot is the interestingly shaped wide body kit and the new set of alloy wheels they've chosen to fit to the big convertible.

Those mesmerizing 20 inch alloys may be all covered in a rather tacky chrome wrap, but that doesn't change the appeal of their shapes.
And as for the wide body kit, it is a rare example of how the rather ungainly shapes of such a vehicle can be masterfully hidden.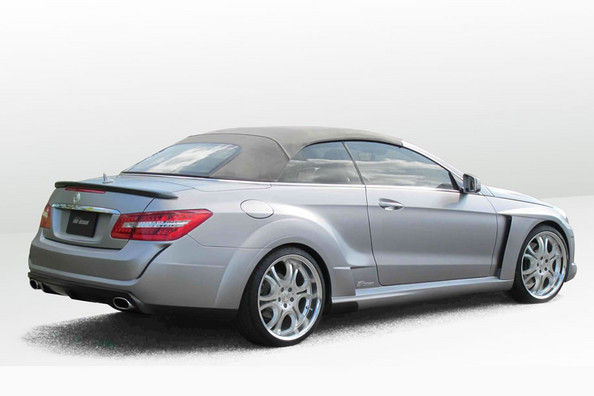 It is a very good looking design, which is remarkable since the current generation of the E Class, even in Coupe/Convertible form, is far from being the prettiest car around.
FAB design have found quite a way of redesigning the front bumper so that it embeds the headlight arrangement nicely and still looks "slimming" for its wide stance.
Speaking of which, the suspension system gets dropped by around an inch.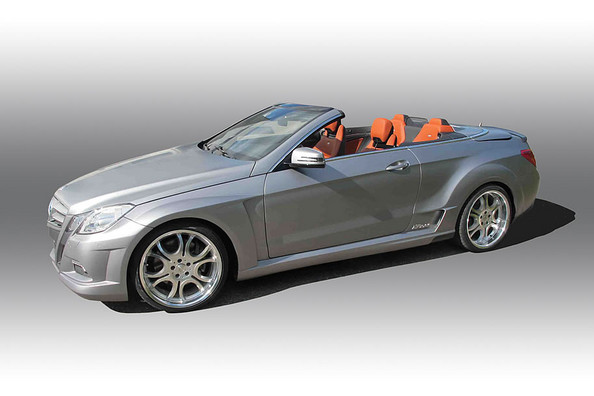 The exhaust also gets a bit of a reshape from Fab Design but it's no more noticeable than the new boot lid spoiler.
Subtle usage of carbon fiber parts has the Mercedes E Class Convertible retain its appearance while shedding a bit of the lard the manufacturer usually garnishes it with.