Most experienced test driver of Toyota died in an accident occurred at a stone's throw from the Nurburgring circuit. Hiromu Naruse was a Toyota pilot for 47 years.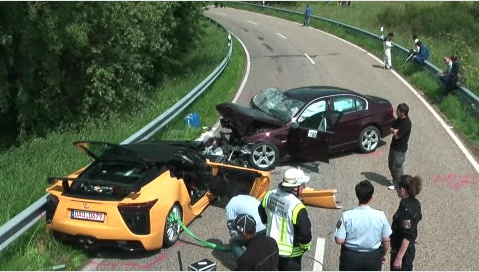 Good and bad news quickly succeed in the automotive world. After yesterday we admired together the first spy pictures with the special edition Lexus LF-A Nurburgring Edition tested on the circuit which even gave the name, today we find that the chief test pilot of the Japanese manufacturer died in an accident at the steering wheel of the special edition of Lexus LF-A, namely Nurburgring Edition.

The accident occurred on a road open to traffic around the Nurburgring circuit, in the collision being involved two other test pilots of the BMW manufacturer. Although the two BMW pilots survived the front impact with the Lexus LF-A, Hiromu Naruse (67 years), head of Toyota's test pilots, died on the spot.