Abarth is the well known in house tuner from the Italian company Fiat. While it never had the same sound as AMG, Nismo or M division they have made themselves renown in their own style.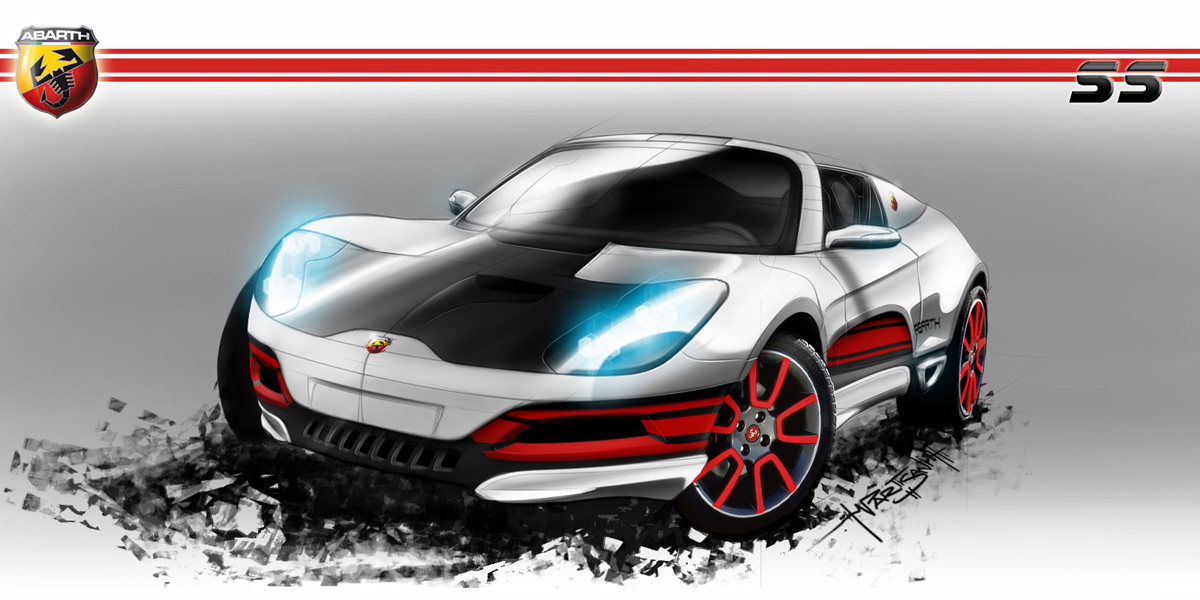 Older creations involve some of the craziest choices of sportiness over practicality the automotive world has ever seen. Thinking back to the days of the Strada and the 600.

While Fiat's in-house tuning brand appears to be intensely occupied tweaking Punto Evos and 500Cs for the European market and supposedly a 500 Abarth for the U.S. market as well the story doesn't end there. Abarth have now set their sights on their own sports car. According to a report by Autocar, this wouldn't be a typical tuning job on a Fiat, but a unique creation to serve as a halo car.
The rumors have been around for quite some time but new it's clear the Italians have confirmed that they will launch their first stand-alone sports car in more than 30 years of activity. Since the most recent reports indicating Abarth has been working with Lotus, perhaps using the next-generation Elise chassis as a base.
Apparently, that idea has been dropped however the bumpf available on it so far is quite similar to what the Elise offers: two-seater, mid-engine, 200 horsepower, around 2,000 pounds. Whether or not they change their mind again we can still take some comfort in the fact that Abarth's head of marketing said it will arrive within two years.