Pending a recent review of a few brochures we've got some information on the Japanese domestic market version of the subtly refreshed 2011 Lexus IS sedan.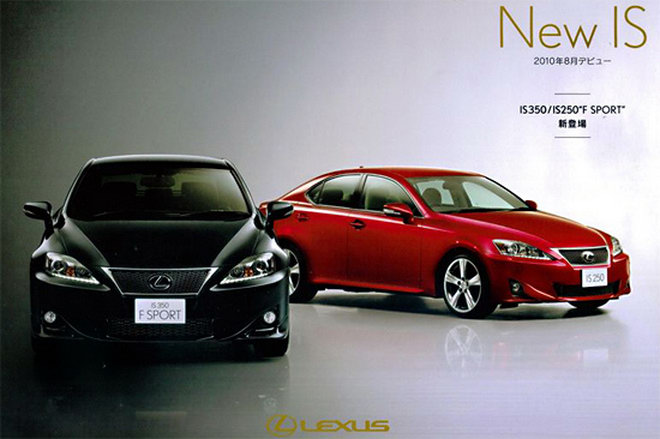 From what we can make out so far both IS 250/350 JDM versions will receive some subtle styling changes but some more things hide underneath the cover.

The most easily recognizable exterior changes include the new headlamps which now incorporate LED daytime running lights and the redesigned lower part of the front bumper with round foglamps. Some of the the interior is said to benefit from some minor trim upgrades but unfortunately, as with the underpinnings we have no actual photos or solid information on it.
Until we have some proper specs on it we do however have a tasty snippet as we know there will be a F-Sport version, similar to the one offered on the UK market 2010 IS 250 and 220d models. However, in Japan, the F-Sport grade also gets a unique front bumper as well and something which according to the Toyota representatives is a sport suspension developed by the LFA team. This most likely will mean it breaks pretty much your back but it will handle unbelievably well.