Toyota announced that they completed a massive part of the fabled, very mediated and very expensive recall of their cars.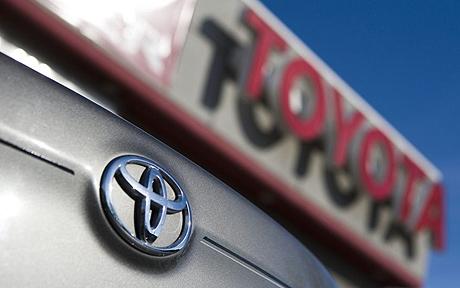 The recall involved seeing more than three million Toyota and Lexus brand vehicles fixed so far.
That immense number is broken down into three main categories:
1.6 million cars where the potential for sticking accelerator pedals needed to be addressed
1.5 million vehicles haunted by the potential for floor mat pedal entrapment
115,000 program updates to the ABS in certain 2010 Prius and Lexus models
That's not the full story though because 732,000 of the recalled cars got the needed modifications for both problems with the accelerator pedal and the floor mats therefore the total number of recalled vehicles that have been serviced grows to approximately 2.4 million.
Toyota said that approximately 70 percent of the sticking pedal modifications have been completed on the 2.4 million vehicles that have been recalled and according to Steve St. Angelo, Toyota Chief Quality Officer for North America, the rate at which servicing is taking place is impressive as an alleged 120,000 cars get fixed every week.
The same report from Toyota concerning the recall stated that 27 percent of the floor mat entrapment recalls have been completed on the 5.4 million vehicles that were recalled for the issue, and more than 75 percent of the ABS program updates have been performed as there was a total of 147,500 Prius and Lexus models that were recalled.