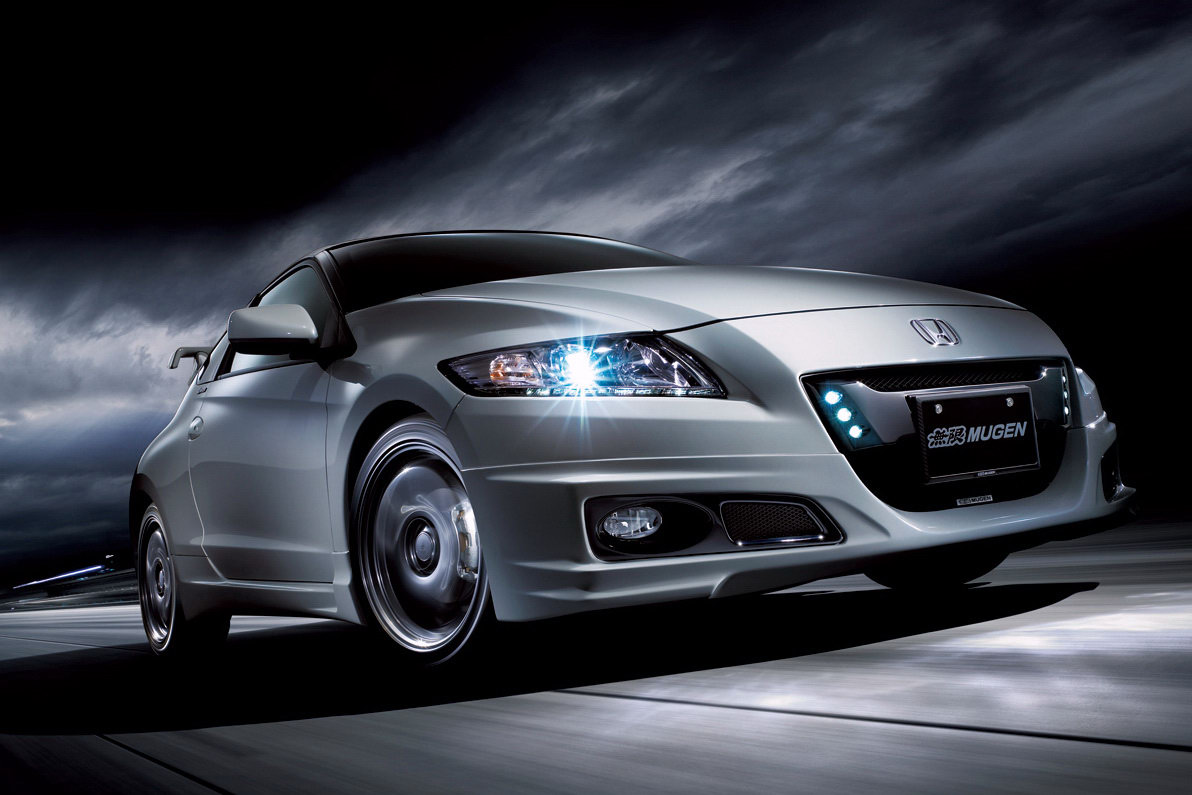 House tuner Honda has developed a package of accessories for fresh launched CR-Z hybrid coupe. Specialists have thought at the moment only an aesthetic package. While Honda concentrates its resources on the Geneva Motor Show, Mugen tuning division is working on their new creation. We are talking about a range of sports accessories for the fresh launched CR-Z, which becomes an attractive coupe, but with the same resources hidden under the hood.
The package prepared by Mugen includes extensions for the front and rear spoiler, a huge rear spoiler mounted on the boot, side sills, a deflector and a new front grille. LED lights are not missing but also a variety of alloy wheels with 17-inch size is available.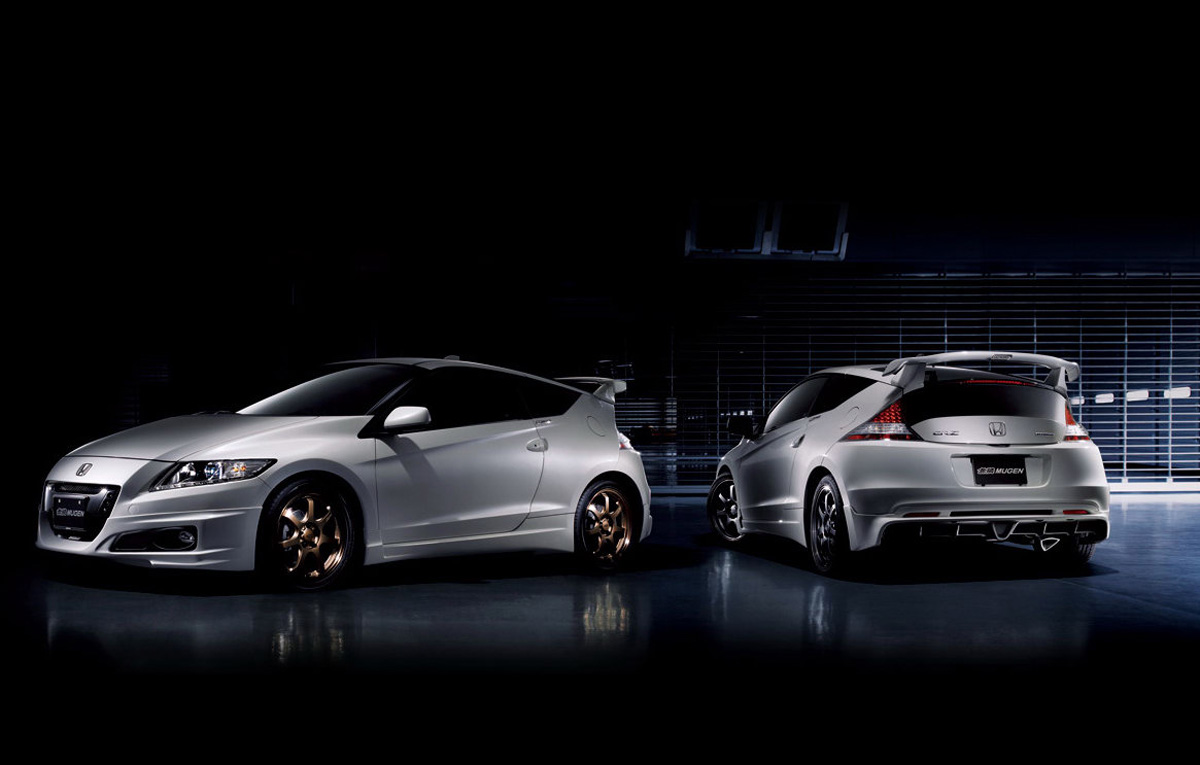 Inside, the customers can opt for a richer on-board instrumentation, for a carbon fiber mirror, a new handle for the shift and for custom thresholds. Mugen cared also the mechanic part of the hybrid model, even if temporarily the performance remain poor. The coupe version gets a new exhaust, air filter, a sports suspension and a set of performance brakes. As a gadget, we can mention an intelligent system for monitoring tire pressure.