Meet the Vilner Jeep Grand Cherokee SRT600, now if that happens to sound like a few weird names along side a nearly mainstream car you should stick by.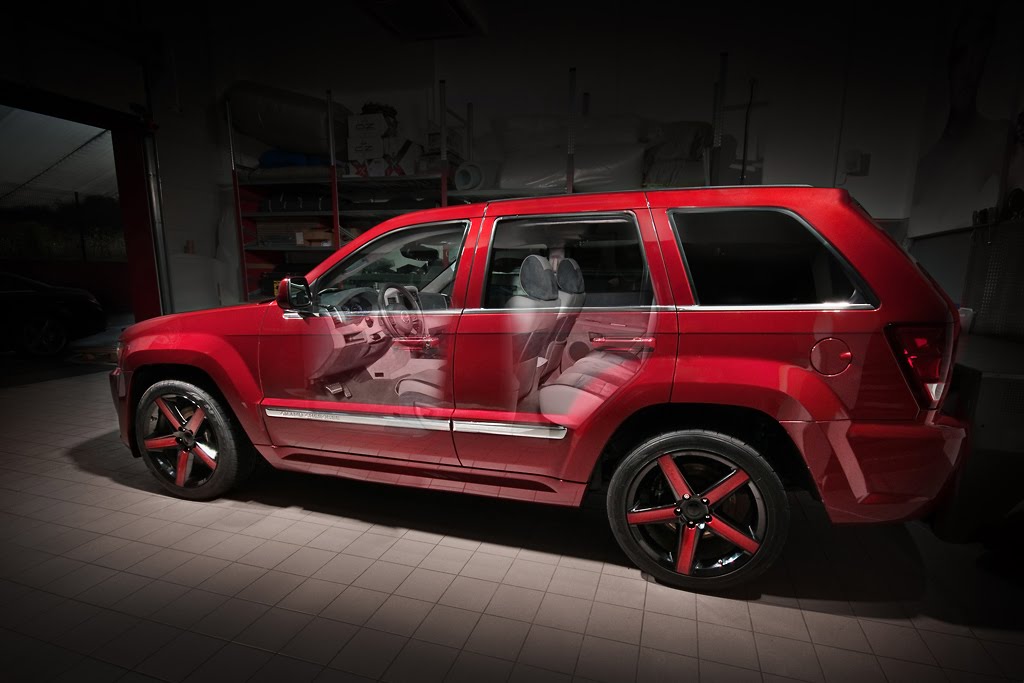 Yes we all know the Jeep Grand Cherokee, we also know all the SRT version of it but the SRT600 part is more related to a company called Hennessey that is relatively known for immense amounts of power.

By now you're probably seriously curious about what mad tuner had the idea to put a Vortech turbocharging unit created by Hennessey into an already rather mad version of the Jeep Cherokee alongside a very luxurious interior?
Well don't thin to exotic as Vilner is the name of a Bulgarian tuning company. That's right, possibly the most cartoony SUV version of the Jeep Cherokee is a Bulgarian creation.
Besides a new interior that's loaded with leather, alcantara and carbon fiber the engine of this car now produces a whopping 600 horsepower.
One thing about the Bulgarians at Vilner that's almost american is their decision to update the interior of a car with rather poor quality and an already over powered engine. Their update is more power, but no changes to the suspension, brakes or whatever. I can't think of anything more American than that.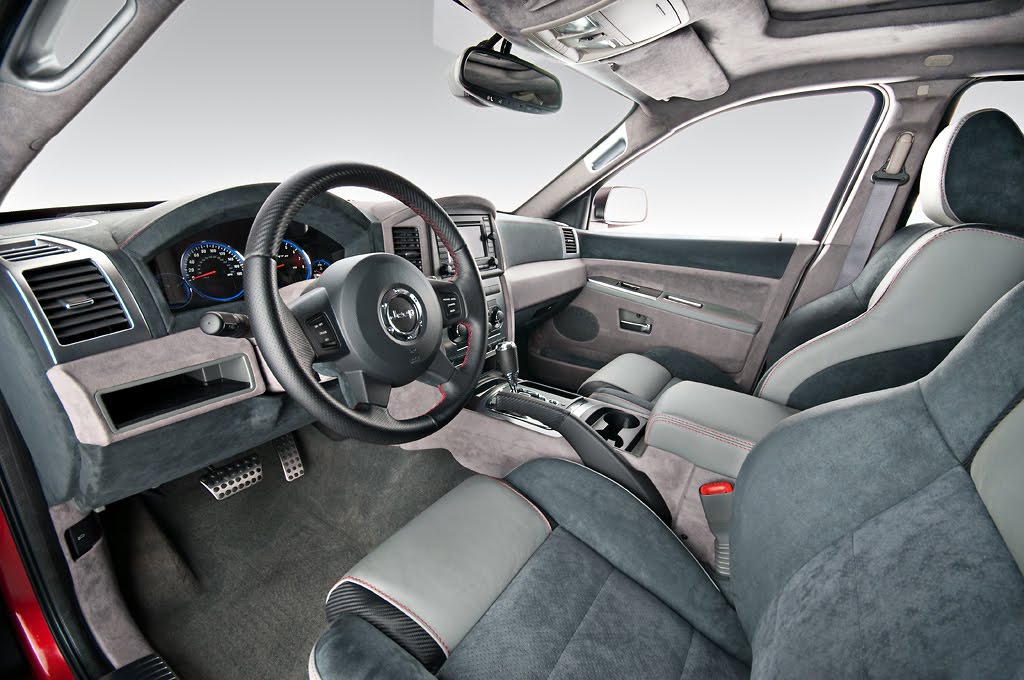 Perhaps the ridiculously big wheels.