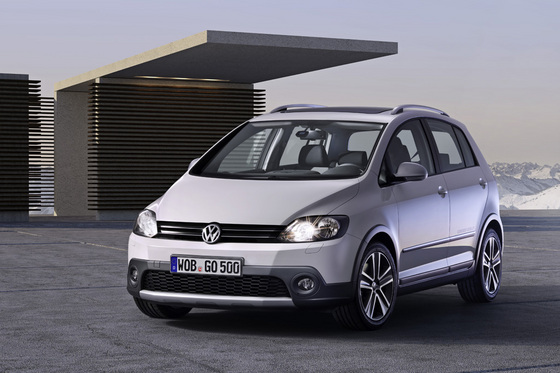 At Geneva Auto Show 2010 Volkswagen will reveal many new things and between them we find Volkswagen Cross Golf, in other words Golf Plus with facelift and crossover impressions. Ok lets recapitulate the premiers of the Volkswagen at Geneva Auto Show 2010, we have the second generations of the Sharan, the second generation of Volkswagen Touareg, the new versions of Cross Polo and Polo GTI and now this Volkswagen Cross Golf.
Compared to the model from which he comes, Volkswagen Cross Golf has the ground clearance with 2 cm bigger and in the inferior side of the body it has black plastics which they have aesthetical role, but they can also have practical use protecting the car from scratches and hits.
The range of engines is the one known on Golf Plus, they have engines on gas, with direct injection at 1.2 capacity developing 105 horsepower and a 1.4 capacity one developing 122 and 160 horsepower. They also have diesel engines like a 1.6 TDI one developing 105 horsepower and a 2.0 TDI capacity one having 140 horsepower. You also have available an automatic gearbox.