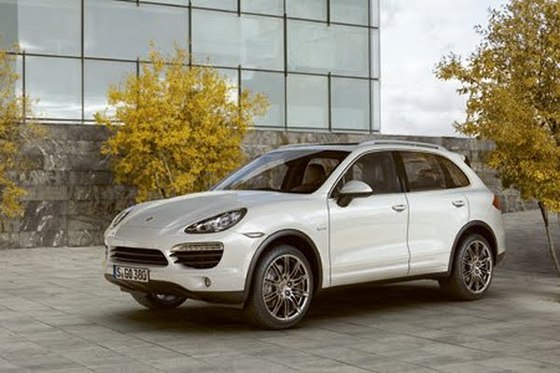 We have here the official images and details about this second generation Porsche Cayenne which by the way will be presented in world premiere at Geneva Auto Show 2010. If you look at the pictures you will notice that this new Porsche Cayenne has the lines more smoothly shaped to say like this, compared with the first generation one, this new Porsche Cayenne is more elegant.
The assimilations between Porsche Cayenne and Infiniti FX or Nissan Murano are obvious and you might noticed that the back side completely different compared with the precedent version. Te interior of course is changed having a look kind of common, but I got to say that the comfort and luxury are at their best.
This Porsche Cayenne compared with the previous version is with 200 kg lighter and the engines will be three on gas (a V6 at 3.6 capacity developing 300 horsepower, a V8 at 4.8 liters developing 400 horsepower and with turbocharger at 500 horsepower) and a V6 diesel one at 3.0 liter capacity developing 240 horsepower. If you want to see live this Porsche Cayenne go at Geneva Auto Show 2010.