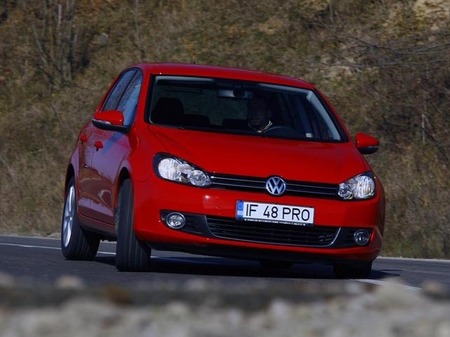 Well, it seems like the new Volkswagen Golf 7 got on the Nurburgring circuit for a few spins, which is a clear clue that the new generation is coming. Like we anticipated, the first apparitions of the new model on the test circuit made under the actual generation body, but that's enough for us to say with approximation that we will see the new Volkswagen Golf 7 in just two years.
Volkswagen is satisfied by the actual Golf 6 behavior, which practically is a strong facelift of the Golf 5 and probably they will make the same thing for the future Golf 8, knowing that the Volkswagen Golf 7 will be a whole new model with a technical platform entirely changed.
The intentions of Volkswagen are to sell over 1 million cars, a huge role in this job playing the new range of motorizations, also an important aspect will be given by the new modular platform called by Volkswagen, MQB. This MQB you already can find it on the new generation of Sharan and we will see it on the future Audi A3.