The Fiat 500 has been revived by the Italian automaker about two and a half years ago yet there is a celebration under way.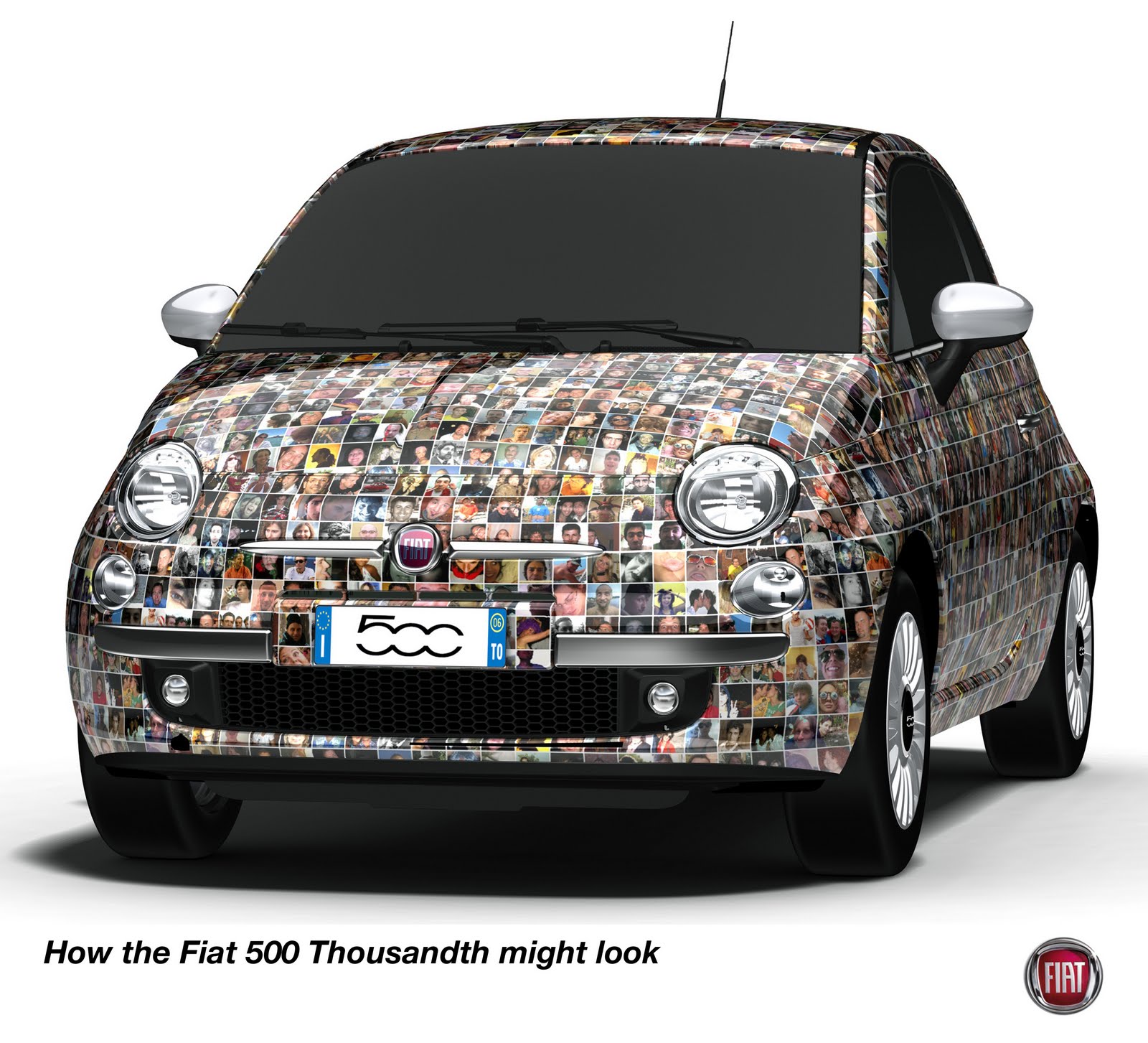 It's not the usual "half birthday" most kids would have in mind, actually it's not the usual celebration in any way.
The decision Fiat took to celebrate the supermini reaching sales of half a million does not fit the "industry standards" in any way. They decided that the celebratory edition would be named the "Fiat 500 Thousandth" which is a bit unimaginative.
What is imaginative is the way they are going to make it. Instead of releasing some reheated leftovers in the same car with some new headlights and such they will do a very special paint job. Well actually paint job may not be the appropriate term as the special edition Fiat 500 will be covered in tiny pictures.
What pictures? Well, according to Fiat, the 500 Thousandth will be covered in 1500 pictures of Fiat 500 owners, fans and celebrities. Some pictures have already been selected but starting next Monday you can log on to www.fiat500.com and book a place for your face on the celebratory edition.
Seventy percent of the pictures to be on this special edition will be of 500 owners.