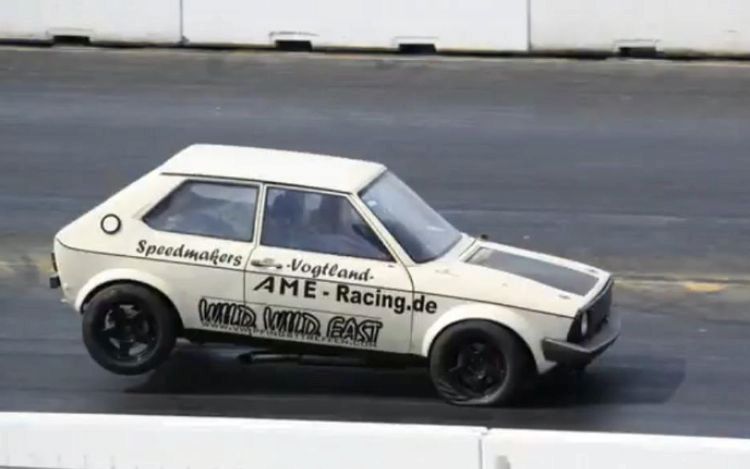 This is great news and made everyone happy on the internet or at last I can say that they talked very much about this 'tuning' of Volkswagen Polo that's pretty old. Anyway, we may call this Volkswagen Polo the Volkswagen Polo Dragster because this is why they built this car: to be a dragster.
You may wonder why is this car so famous on the internet and you can get the answer just by looking in the title namely because this Volkswagen Polo is a dragster meaning that it can develop unexpected high powers and it will be used in drag races where the acceleration is the key.
More exactly, this Volkswagen Polo Dragster can develop up to 1032 horsepower which should be very impressive for such a tiny car like Volkswagen Polo but it's helped by a 1.9 liter V16 engine which also helps this Volkswagen Polo Dragster to reach 100 km/h in just 2.3 seconds and it also has a top speed of almost 300 km/h.