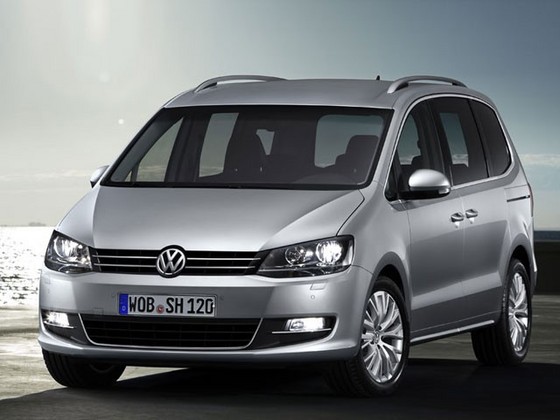 After 15 years Volkswagen Sharan will be official presented at Geneva Auto Show 2010 and it comes with major changes. What's that impressive at the Volkswagen Sharan (the previous version) is that incredible longevity, the car official appeared in 1995 and survived until now just with some facelifts, without building a new generation.
But now we have here the new Sharan, breaking any connections with the previous version, this new generation is from many points of view better and it fits in the recent image of Volkswagen. This new Volkswagen Sharan comes with better shapes and is longer with 22 centimeters compared with the previous one, measuring 4.85 meters it matches with Renault Grand Scenic.
They say that this Volkswagen Sharan will be powered by two Diesel engines and two on gasoline. The Diesel ones will have both 2.0 liter capacity and the power 140 horsepower or 170 horsepower. I said that on gasoline we have also two, a 1.4 TSI one developing 150 horsepower and a 2.0 TSI one developing 200 horsepower. Besides all that you will also get a DSG transmission.