The Swedes from Volvo managed to develop a hybrid truck aiming to destroy some records in this segment. Under the bonnet, Volvo Mean Green comes with a hybrid powertrain combining a 16-liter conventional engine and an electric one able to develop 200 horsepower and 1000 Nm of torque while a revised I-Shift transmission was fitted to make the things right between the propellers.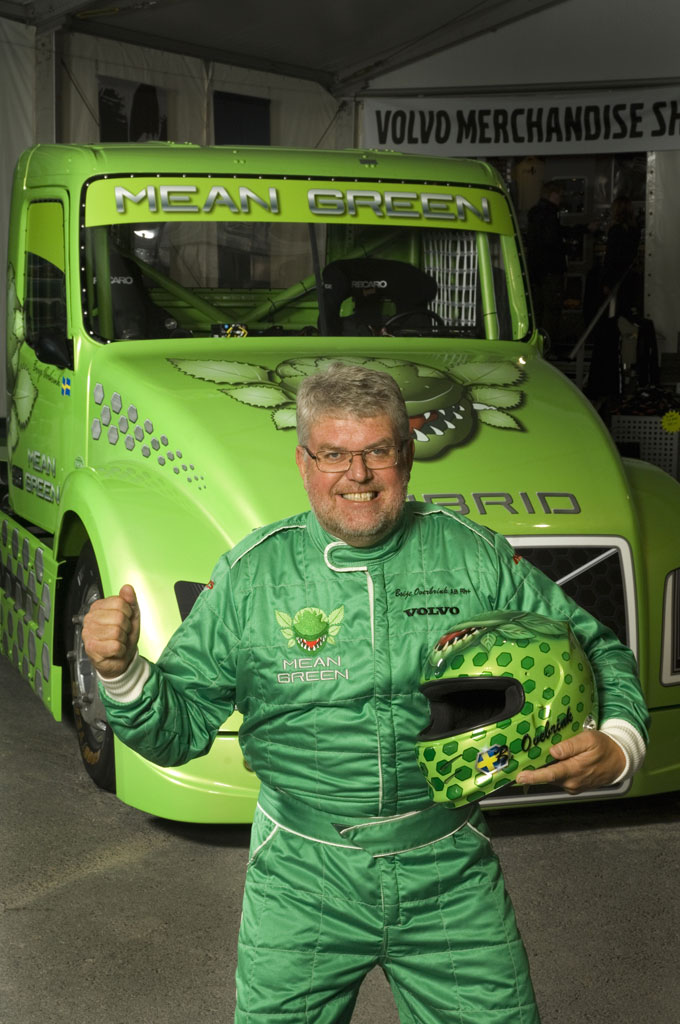 Behind the steering wheel the Boije Overbrink proffesional driver will try to brake some records such as the top speed achieved by a hybrid truck. Volvo Mean Green will try to exceed the current top speed record of 206 km/h.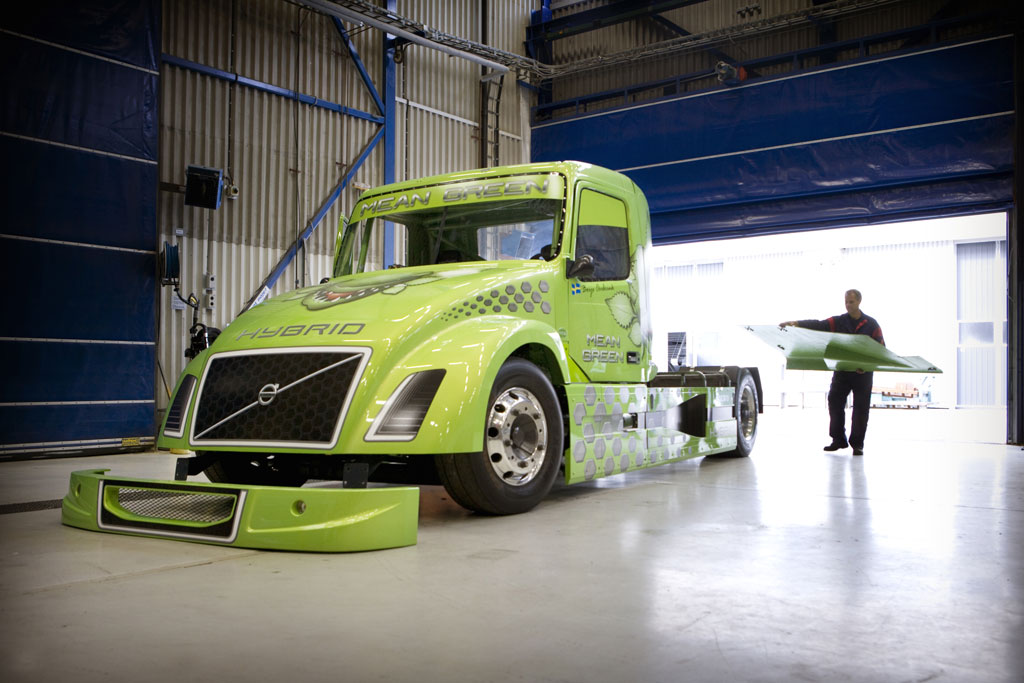 Moreover, the 166,7 km/h average speed will be a target to exceed for Boije Overbrink and Volvo Trucks. Volvo Mean Green will be a serious rival for the other competitors. The 16-liter engine under the hood received special supercharged treatment from Volvo Penta in order to achieve the outstanding figures told above.