Between the SEMA show and all of the gas guzzling high performance hot rods and so on there was always some room for the sensible option.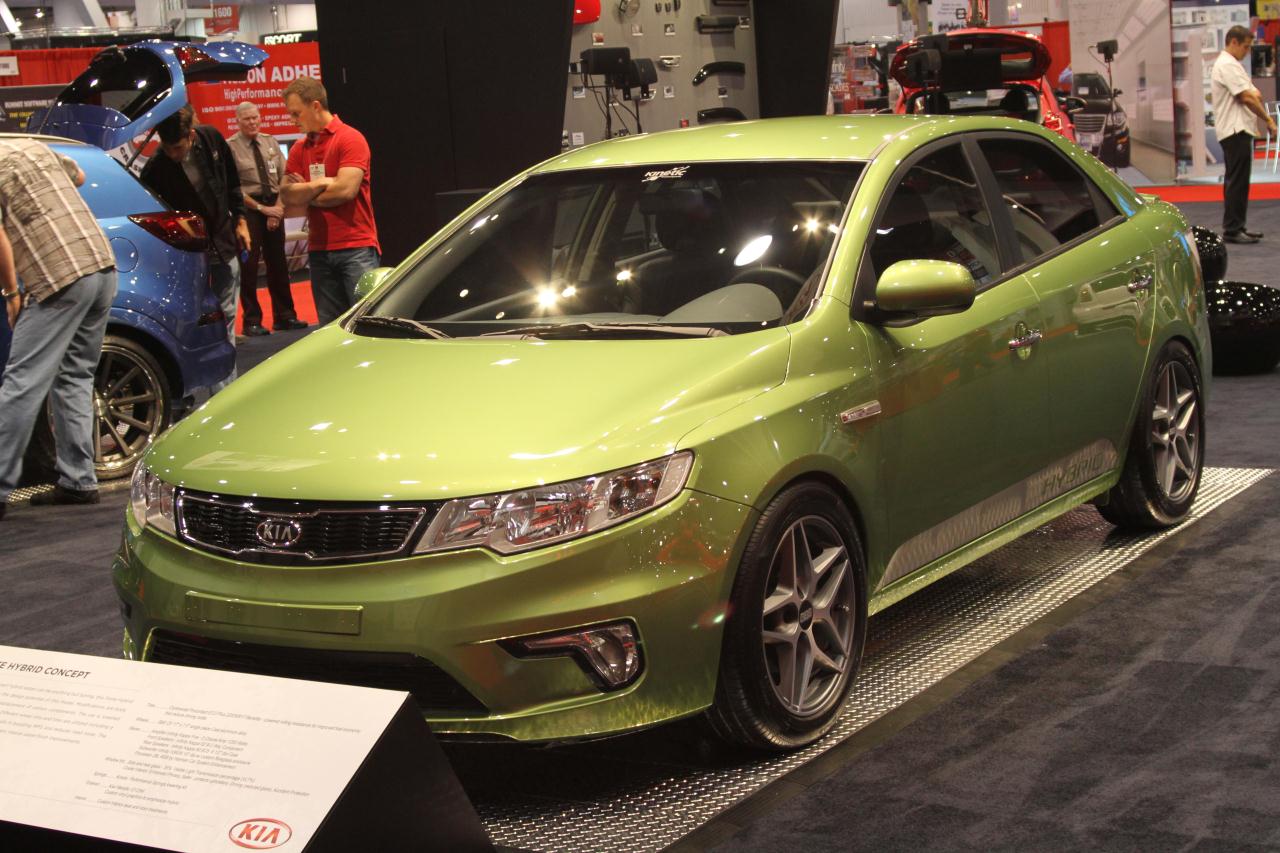 The sensible option is what Kia went for when the opened up a stand with the Forte Hybrid Concept.

Apart from the obviously green exterior, green interior and a hybrid badge Kia came up with things that actually turns the Forte into an environmentally friendly gem.
The Kia Forte Hybrid has a power system that mixes a 1.6-liter LPG engine and a hybrid system draining power from a set of lithium polymer batteries.
The entire outfit of the Green Kia Forte Hybrid is helped along by lightweight cast alloy wheels and a set of low rolling resistance tires.
Don't worry though, Kia didn't just come to the absolute tuning show at SEMA with no more than a hybrid concept. Oh no, the Kia Forte Hybrid also has a stonking big sound system. We're talking about a 1.200 watts being pumped out by an Infinity 2 stereo.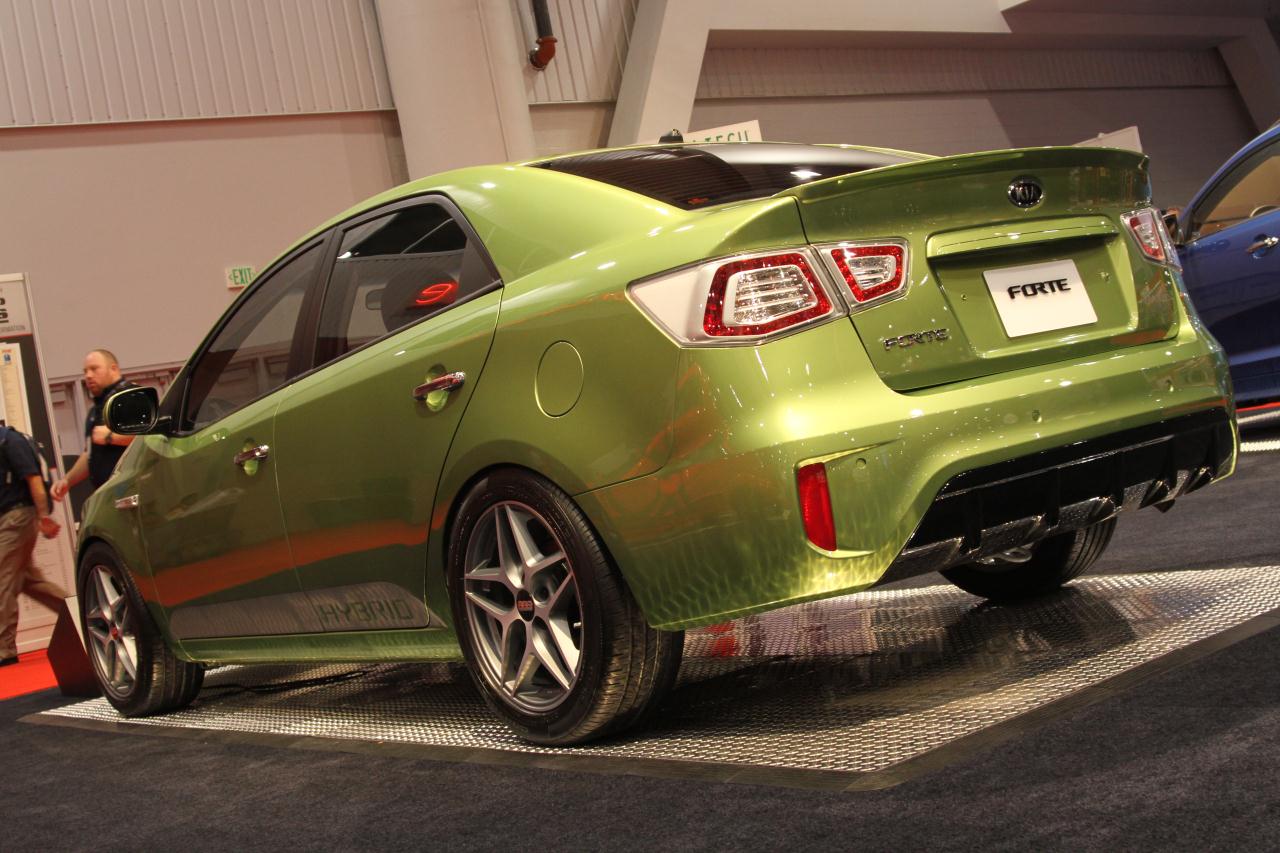 Now who was it that said hybrid cars were quiet? This definitely not a hybrid that sticks to the standards. Well done Kia!