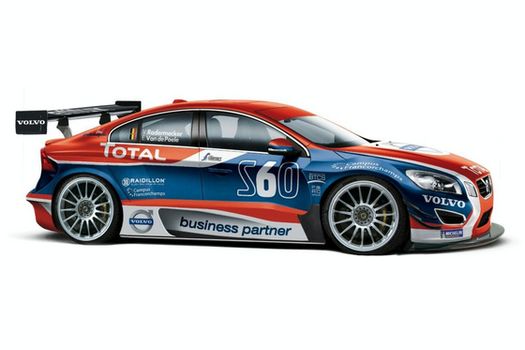 It seems like Volvo S60 wants to impress taking part at Belgian Touring Car Series showing this way the sport side of the Volvo. Volvo has a pretty nice history when it comes to racing, I'm saying that because models like Volvo 850 competing with success at BTCC. Now Volvo will reenter in a championship, but not the British one (BTCC), but in the Belgian BTCS.
The chosen model for this is the new Volvo S60, the most recent model released as you already know. This impressive creation will have a lot of power under the hood, leaving the series model way behind from this point of view. S60 will be equipped with a V6 engine at 3.5 liter capacity, centrally located being able to develop 416 horsepower and a torque of 402 Nm.
The chassis on which this Volvo S60 is built is a tubular one and the suspension is adjustable specially conceived for the circuit, the same story for the braking system. The only element which reminds us of the stock version is the body, but it comes with a more aerodynamic shape thanks to the new kit called Silhouette S1.