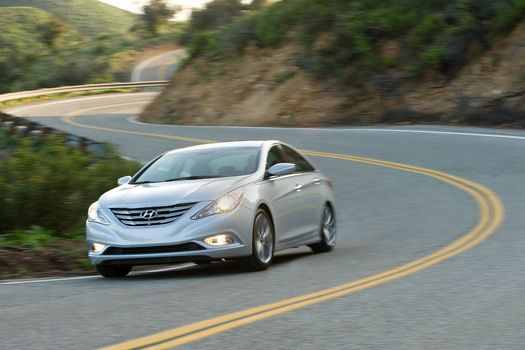 Hyundai wants to make a good impression at New York Auto Show with their first turbo in four cylinder motorization equipped on the Hyundai Sonata limousine. It is clear, Hyundai wants to dominate the competition with better and better economical versions, after they released the hybrid model, now it is time for the turbo four cylinder engine premiere.
The new car called Hyundai Sonata 2.0T comes with a 2 liter capacity turbo engine in four cylinders with direct injection GDI and I have to say that this engine provides a more than satisfying power. To be more specific this engine is able to develop 274 horsepower and a torque of 365 Nm, available between 1.800 rpm and 4.500 rpm.
I have to say that the engine requires 10.6 liters at 100 kilometers made in the city and somewhere around 7 liters in an extra urban area on the same distance. For a limousine at the Sonata sizes and for the power provided, those numbers are quite impressive especially for the American market, where is going to be launched this model.