Volvo S60 received an aesthetic and performance kit from Germans at Heico Sportiv. The German tuners did not revealed too many photos because the tuning kit is not finished at all but we have some information regarding to this tuning kit and we'll discuss on them.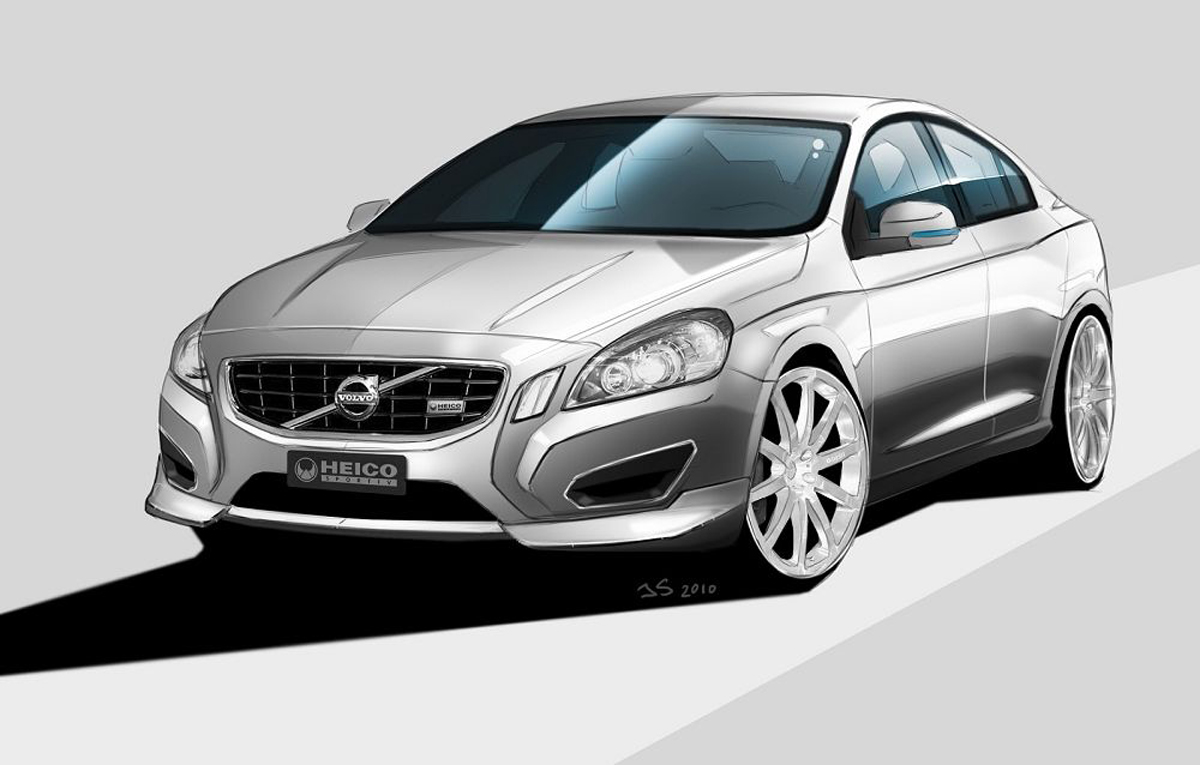 At the aesthetic level, the German tuners created a new front bumper with air intakes and a set of side sills. In the rear, a spoiler was mounted and some air intakes. A sports exhaust system was also integrated by the tuners.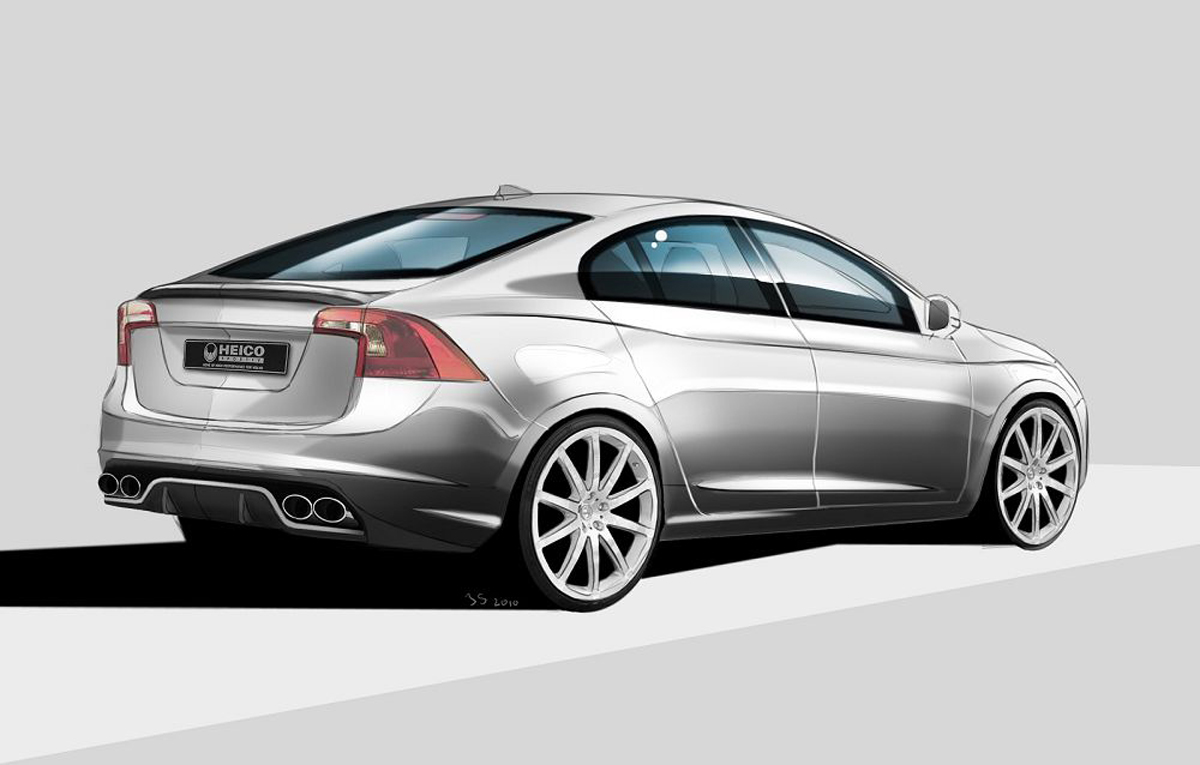 Regarding to the performance area, a reduced ground clearance is offered along with a suspension kit. People at Heico Sportiv did not revealed many information on the engine modification, we know that a 330 horsepower engine will be available with this tuning kit. Volvo S60 received from the tuners at Heico Sportiv a set of silver alloy wheels, as you can see in the sketches below.