Volkswagen produces cars in the United States at Chattanooga, Tennessee, and they just hit an important milestone. The Germans officially announced that their 500,000th Passat just rolled off the assembly line at the aforementioned plant.
"Our Passat has raised the bar on what Americans can expect from a mid-size sedan and the 500,000th car was built with the same passion for detail as the first," says the carmaker.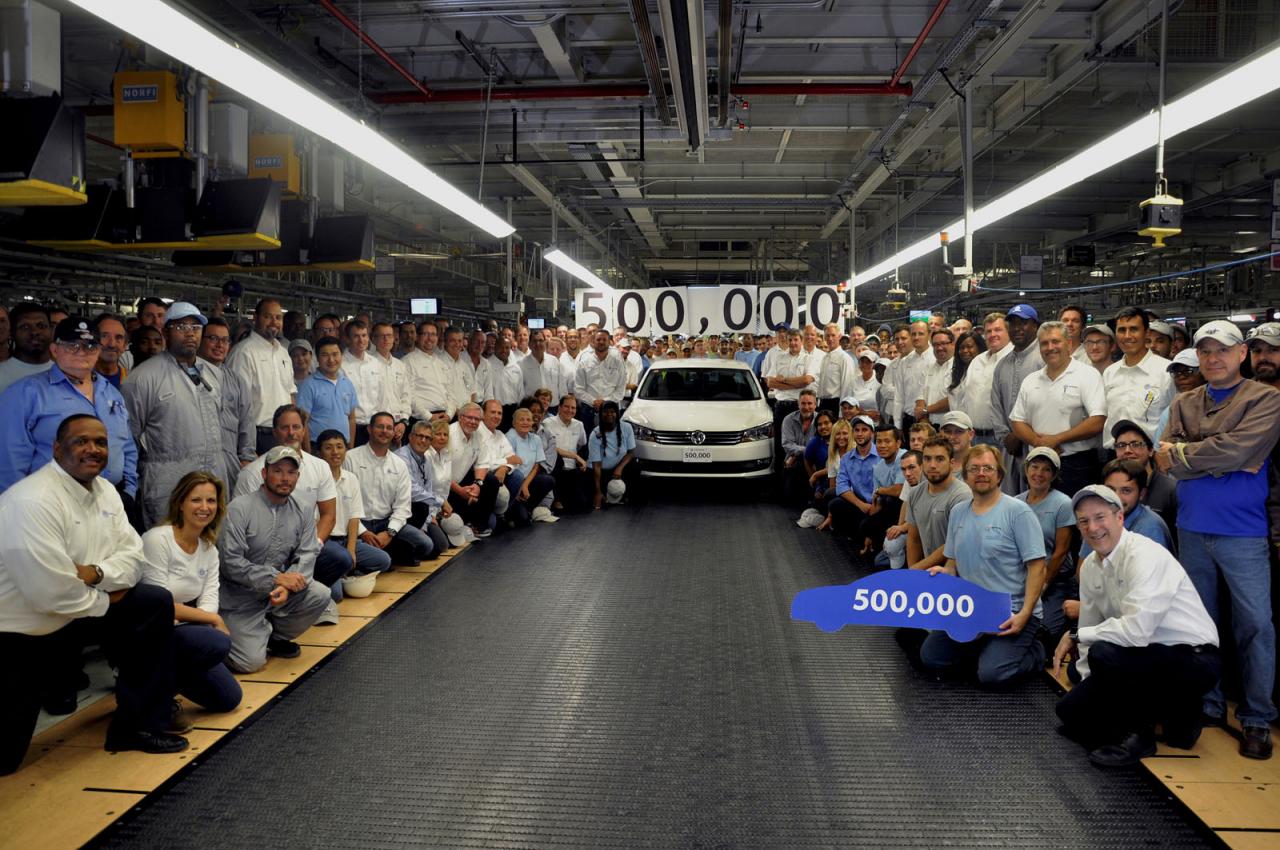 The model pictured above, of course, the 500,000th, is a VW Passat Limited Edition with a shiny Candy White finish. Other features include heated front seats, a rearview camera and 17-inch alloy wheels while power is offered by a 1.8-liter petrol unit with 170 hp and 249 Nm of torque.

Moreover, VW has big plans with the Chattanooga plant as they are currently investing no less than $900 million. They want to expand production and add extra 2,000 jobs. All this will lead to a new production line and more models being produced in the States.
It remains to be seen what the future holds for Volkswagen in the United States.