It may seem that private registrations are an item exclusively made for the rich and famous, however you can pick up a cherished number plate for just a few hundred pounds from the DVLA or a private seller. People choose number plates to resemble something in their life such as a name, or person etc. or others prefer to just have random numbers and letters that are different from the standard number plates.
You'll often see flashy cars with private registration plates, but do you really know how big the private number plate industry is? Public auctions are where private plates are sold for enormous amounts of money, both by millionaires and car enthusiast and over the last 25 years it is estimated that around £2 billion pounds has been made via private number plates. However, like any auction, the experts get it wrong and plates can go for far less than expected. Take for example the plate '250 C' which has a reference to Ferrari's classic 250 GT California was estimated to hit £500,000 but only reached a mere £21,500 on the day of the auction.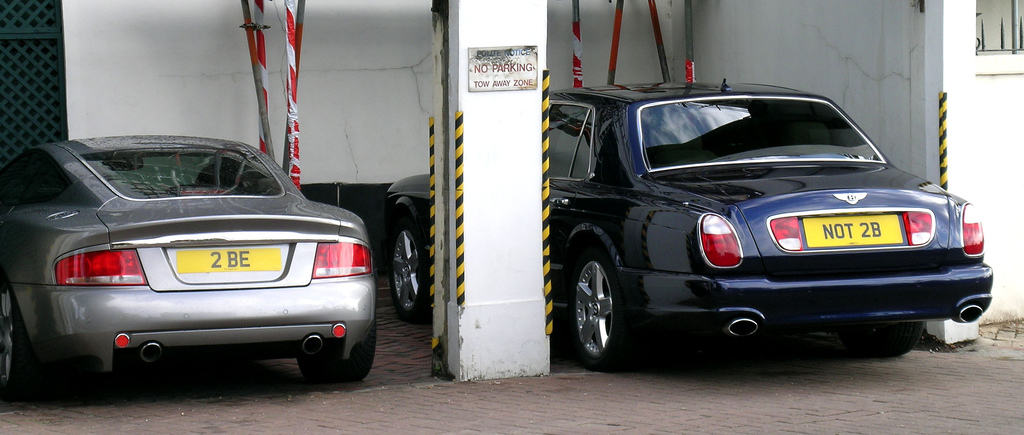 However, although the '250 C' plate didn't go for as much as expected, there are plenty of plates that have fetched a lot more than this. Below is the list of the top 10 most expensive number plates sold in the UK, the characters they're made up of and the millionaires that have bought them.
1. '25 O': £518,000
This is the most expensive number plate ever sold by the DVLA and was purchased by John Collins, a Ferrari deal in 2014. It is now thought that the plate holds its places on Eric Clapton's once owned Ferrari 250SWB.
2. 'F 1': £440,000
The initials of Formula 1 were bought by businessman Afzal Khan in 2008. This was the previously the most expensive plate and is now placed on his McLaren-Mercedes SLR.
3. 'S 1': £404,000
Similar to the first number plate being 'A1', this is believed to be Scotland's first plate and was sold in 2008 to an anonymous bidder.
4. '1 D': £352,000
This was not sold to a super fan of the band One Direction, but instead to a Lebanese business man, Nabil Bishara who purchased it a year before the band were formed.
5. 'M 1': £331,000
This number plate was bought by phone businessman Mike McCoomb in 2006.
6. 'VIP 1': £285,000
If you saw the Pope's visit to Ireland then this plate might be familiar to you. Chelsea FC boss Roman Abramovich bought this number plate which was placed on the Popemobile.
7. '51 NGH': £254,000
Being a popular name in the Sikh community, the plate was sold in 2006 for a large sum.
8. '1 RH': £247,000
The number plate was not expected to sell for as much as it did and went for 30 times its estimated price to businessman Robert Harverson in 2006.
9. 'K1 NGS': £231,000
This royal plate was possibly bought by an Arab Sultan back in 1993.
10. '1 O': £170,000
A simple, minimalist plate that was bought in 2009 in Northamptonshire.
You may not have the cash to splash on number plates as extravagant as these ones but anyone can get their hands on a well-priced plate. If you're looking to add a personal touch to your vehicle then number plate specialists such as NewReg.co.uk offer a variety of plates at the lowest prices available. You never know, your own private registration might go for a lot more in the future …