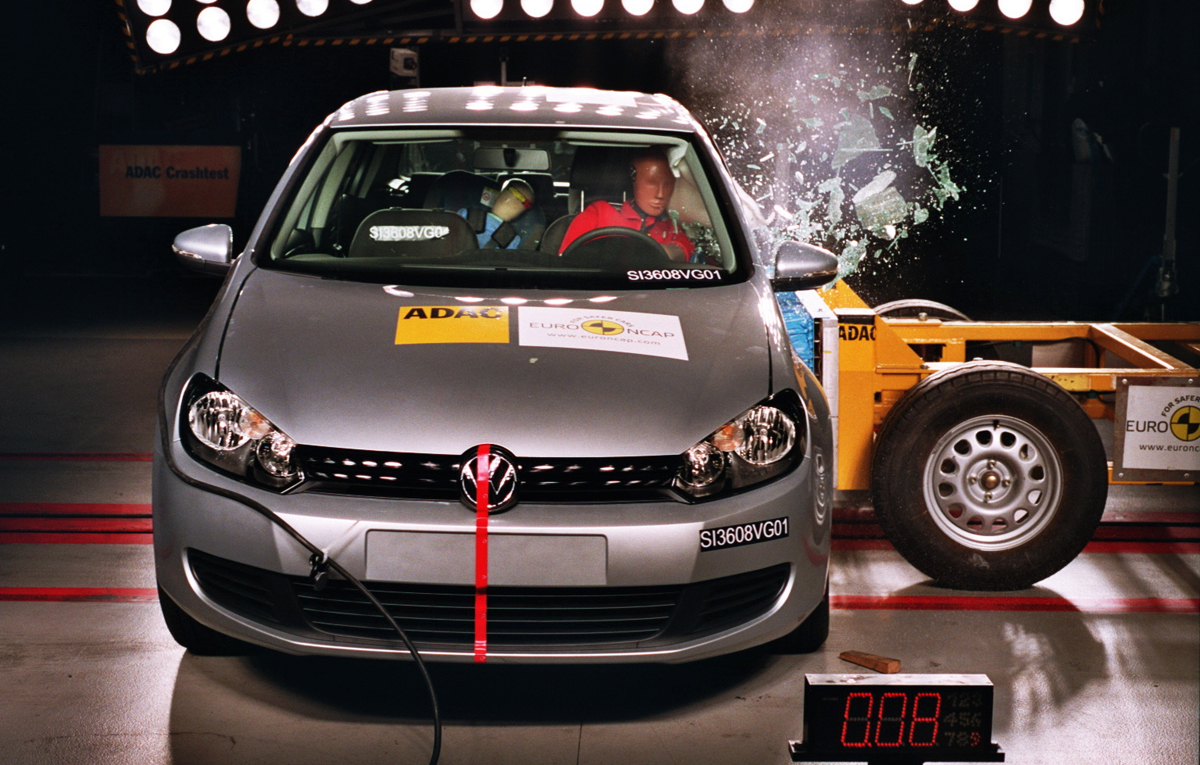 Volkswagen Golf VI has been classified by the Belgians from EuroNCAP, the safest car tested in 2009, under the new assessment procedures. Belgians from EuroNCAP presented, for the first time, a list of safest models tested by them in the previous year. Leader in ranking in 2009 is the Volkswagen Golf VI, a model tested also in 2008, but it was again subjected to tests in 2009 to certify the safety level under the new test criteria.
In second place was Honda Insight, and the third place was achieved by Toyota Prius. The fourth place comes from South Korea and is called Hyundai i20, while the fifth place is divided by three models – Toyota Avensis, Volvo XC60 and Opel Astra.

EuroNCAP tests in 2009 represented the controlled accidents of 33 models, using up to three cars, three sets of front seats, four seats for children and numerous parts for each vehicle separately. The final score is obtained according to results from the four crash tests and a component test conducted by an inspector. Thus, safety equipment of a model is evaluated by an inspector and marked accordingly.